This blog post contains Amazon affiliate links. As an Amazon Associate, I earn a small commission from qualifying purchases.
Want to check out my favorite Amazon items for the classroom? Check out my Amazon favorites page!
I took the conic sections that my students made during our folding conics project and had students turn them into a Conics Patty Paper Poster Project.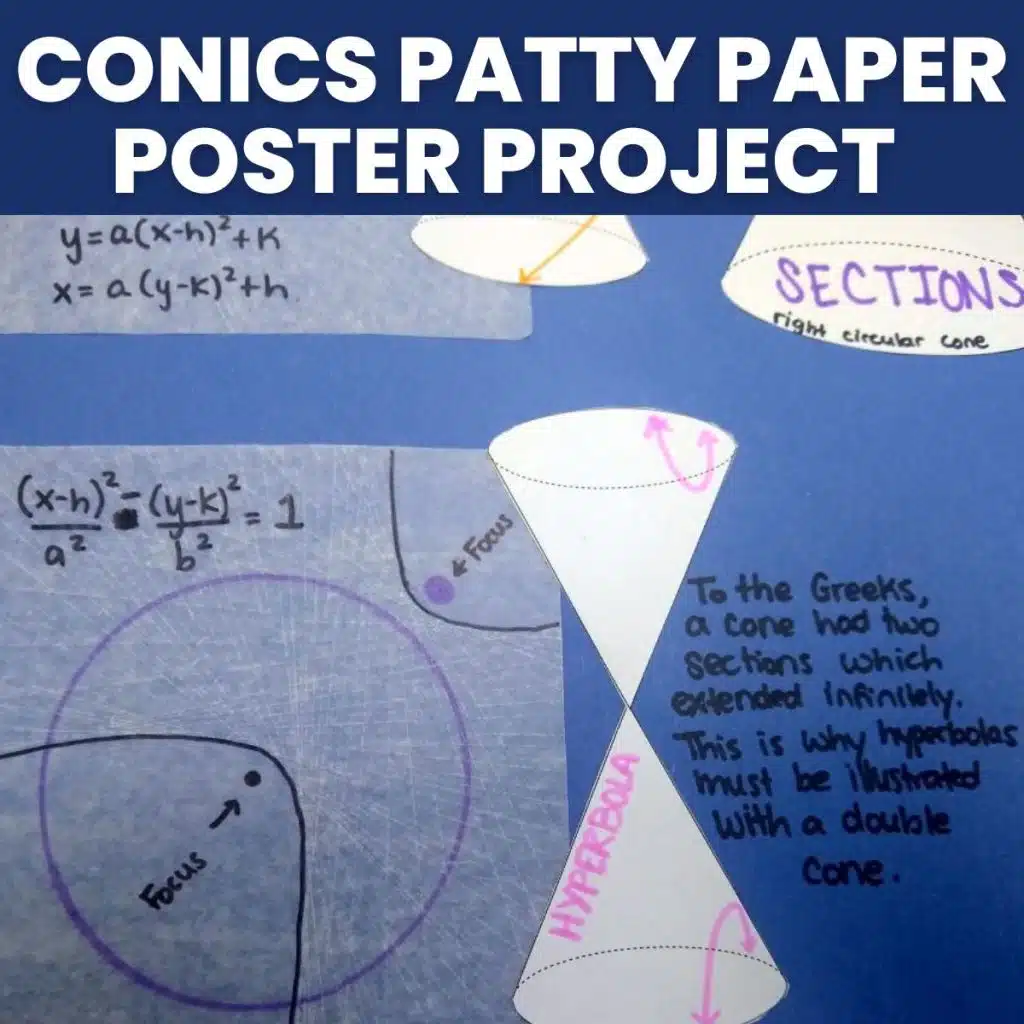 At least, this was what I planned to do. What I didn't plan on was my toddler getting sick which caused me to miss an entire week of school at the end of the semester.
By the time I was able to be back in my classroom, we only had a day or two left with students before semester tests. Due to my school's semester test exemption policy, I only had a handful of Pre-Calculus students who were going to be taking the semester test.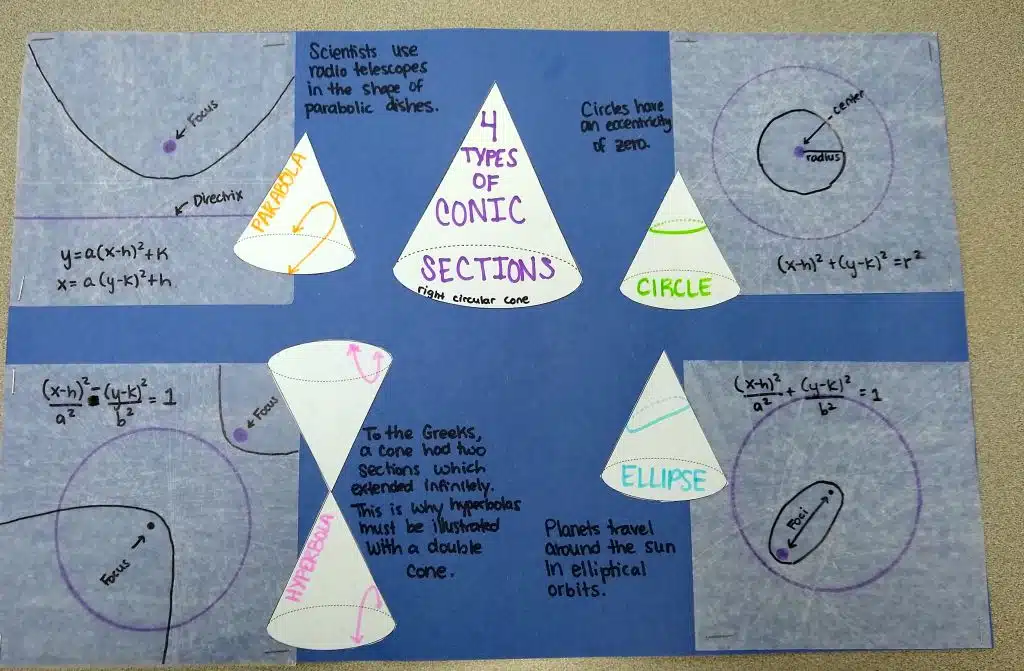 I decided to have these students complete the Conics Patty Paper Poster Project in lieu of a traditional semester test. We actually ended up canceling our semester tests at the end of first semester due to the amount of time we had spent in distance learning, so not having a traditional semester test was not an entirely foreign idea.
Students had to glue their patty paper which they had folded into various conic sections on to a sheet of 12 x 18 construction paper.
I also had students label each conic section, glue a cut-out of a cone on which they had drawn how to "cut" that section from a cone, and add a fun fact about each conic section to their poster.
When students had trouble drawing the cut-line for the conic section on the blank cone diagram, I referred them to our giant cone for visualizing conic sections.
Student Work Examples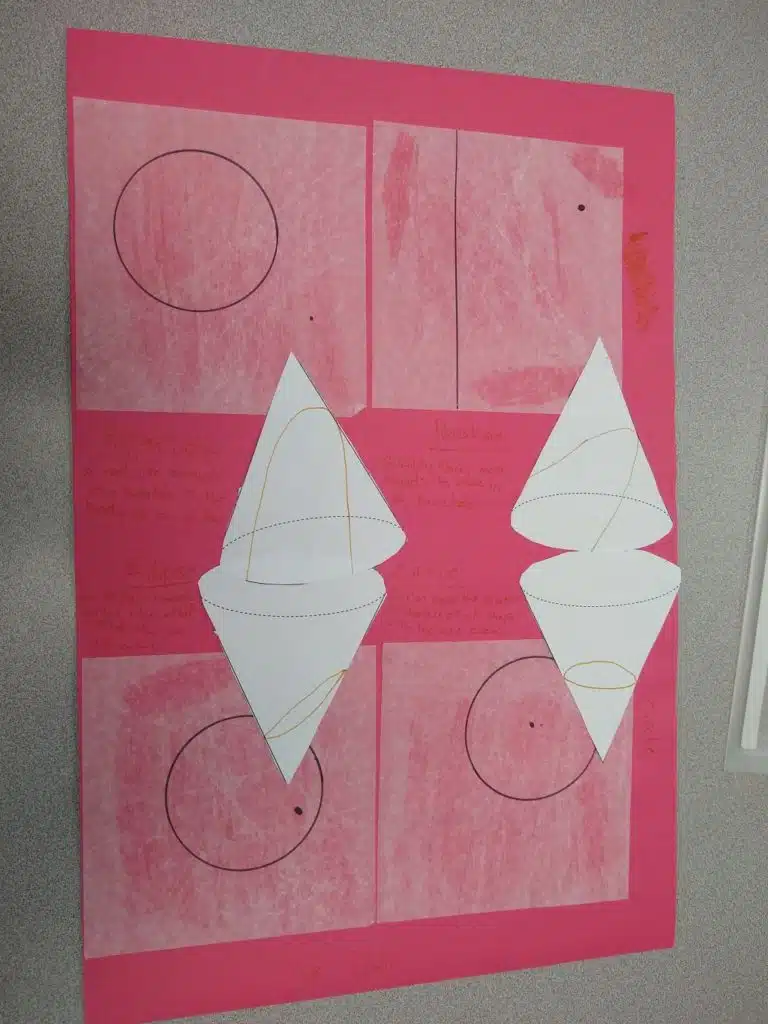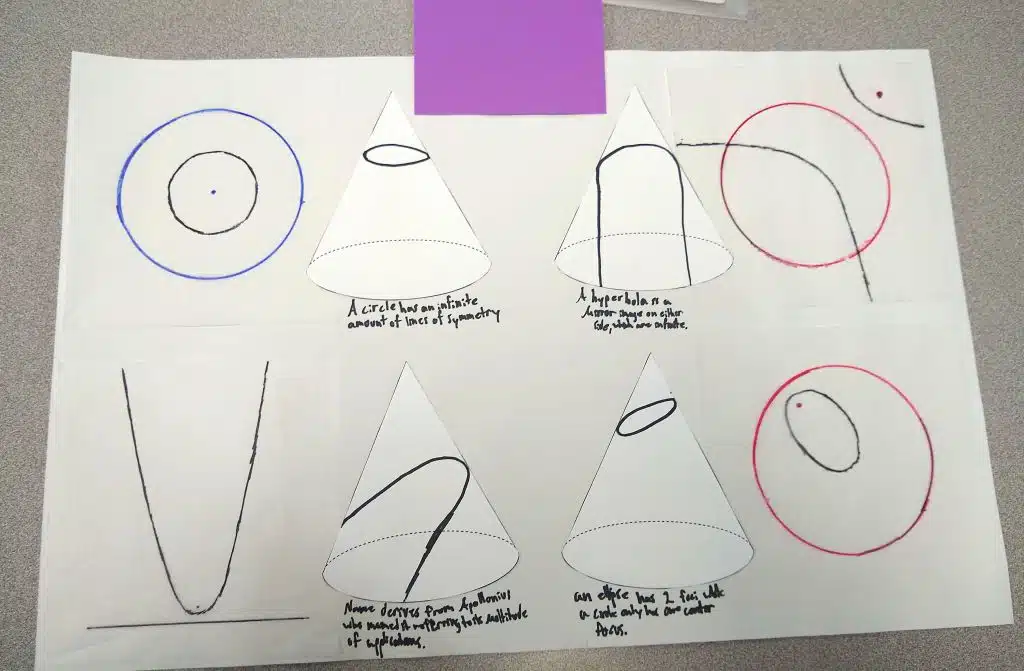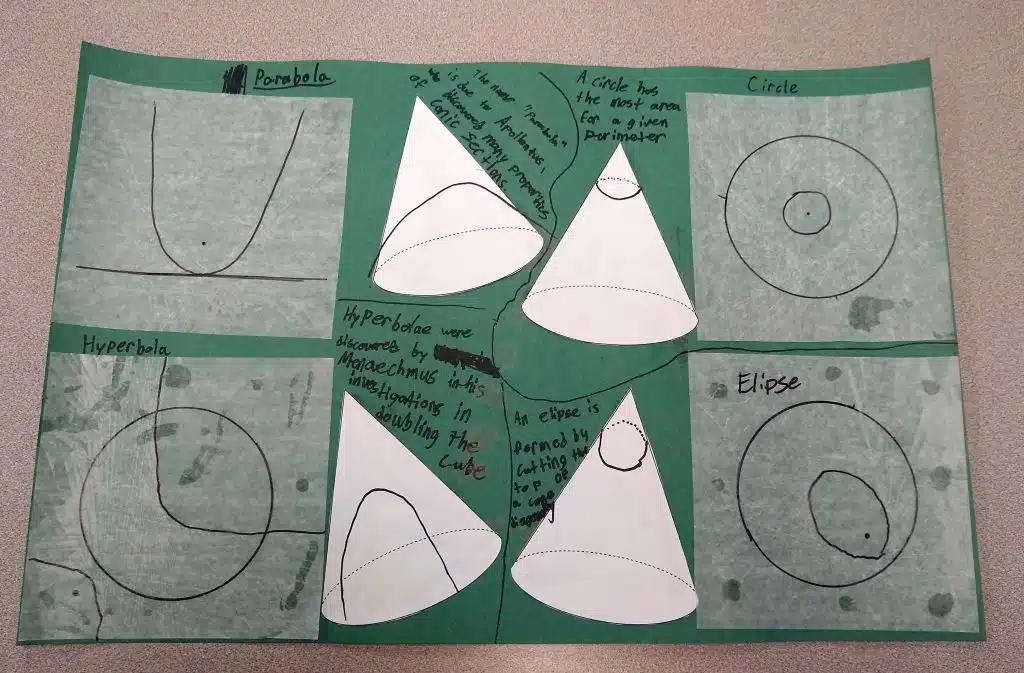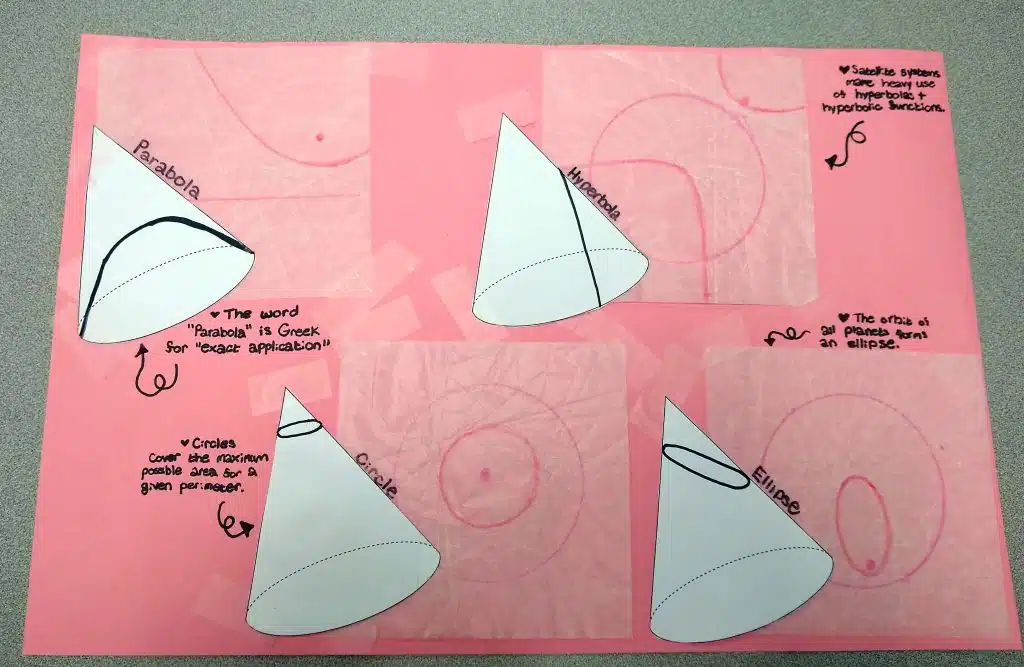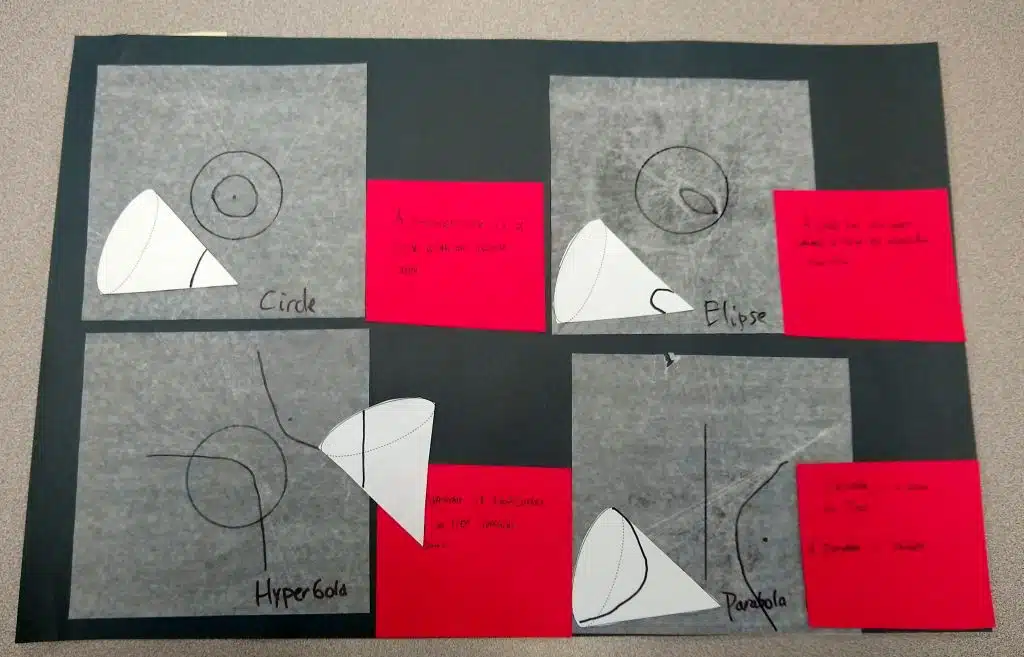 As you can see, I only had five students who were required to complete this semester test project. In the future, this will be a project that the entire class completes at the conclusion of our conics unit. I will need to come up with a well-planned-out rubric before I do this with all of my students next year!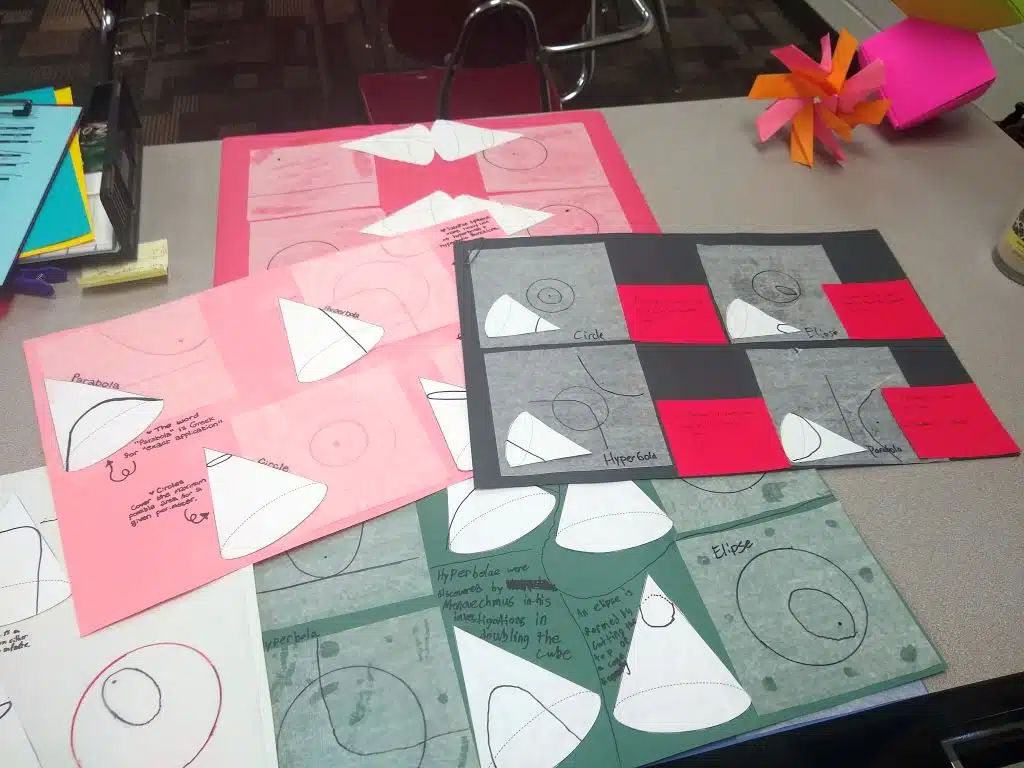 Example Conics Patty Paper Poster Project
Here's an example poster I put together for future years after my students had completed theirs. I decided in future years, I also want students to add the equation for each conic section to their poster. I also want them to label the various parts of each conic section.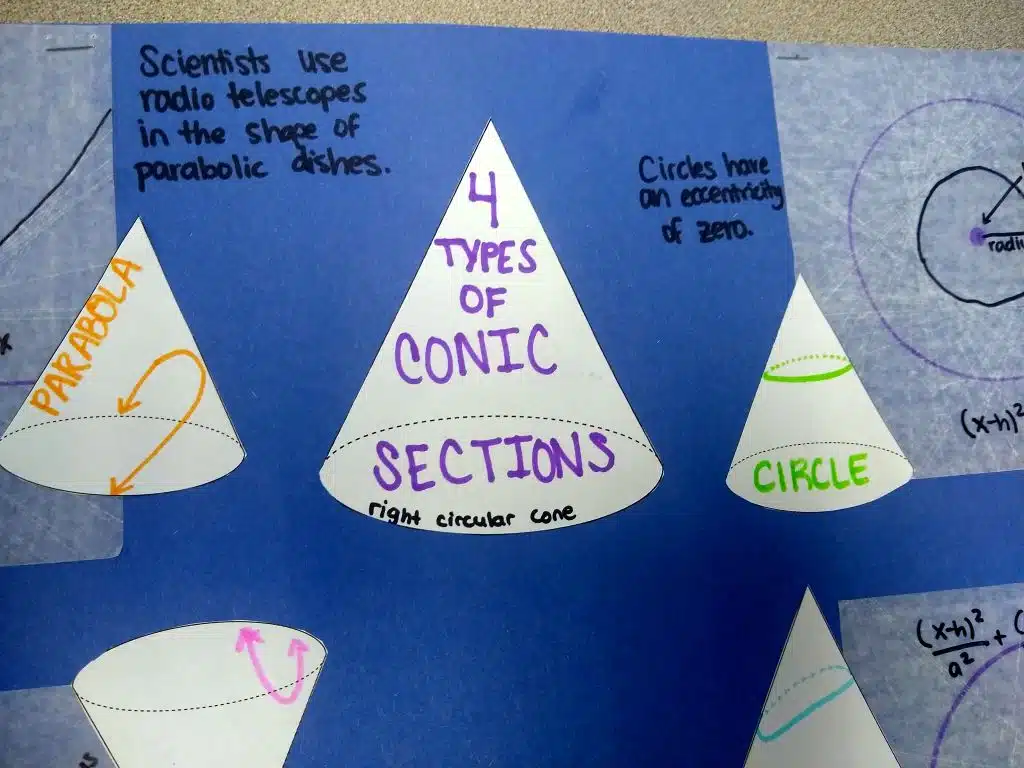 Hyperbola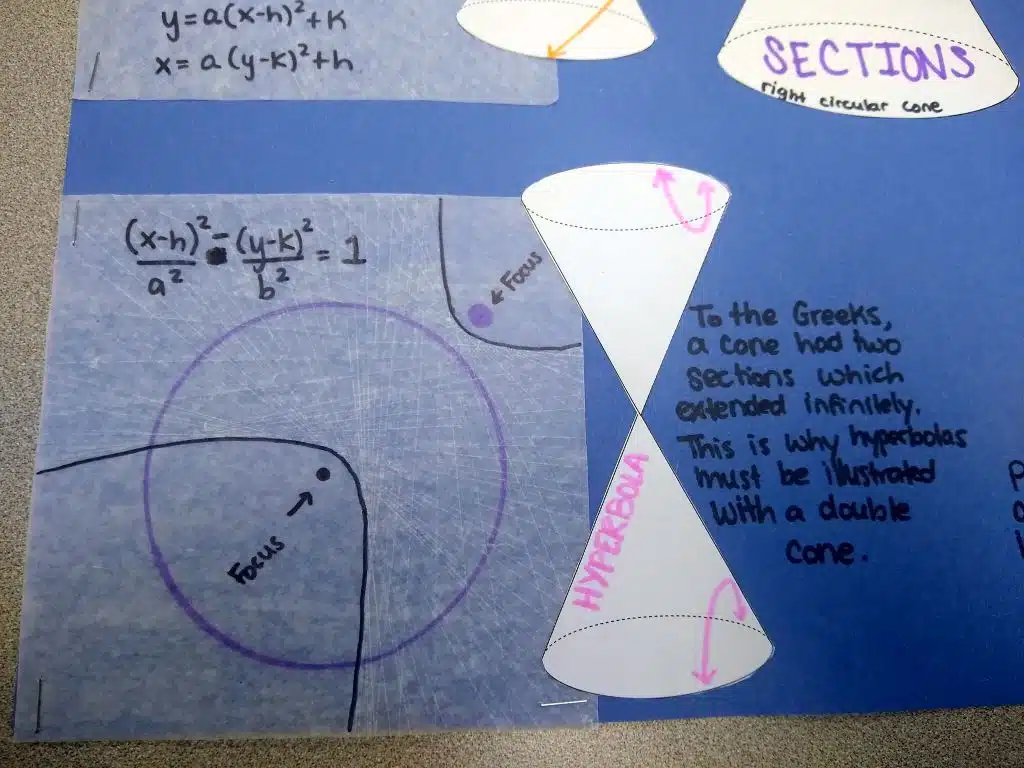 Ellipse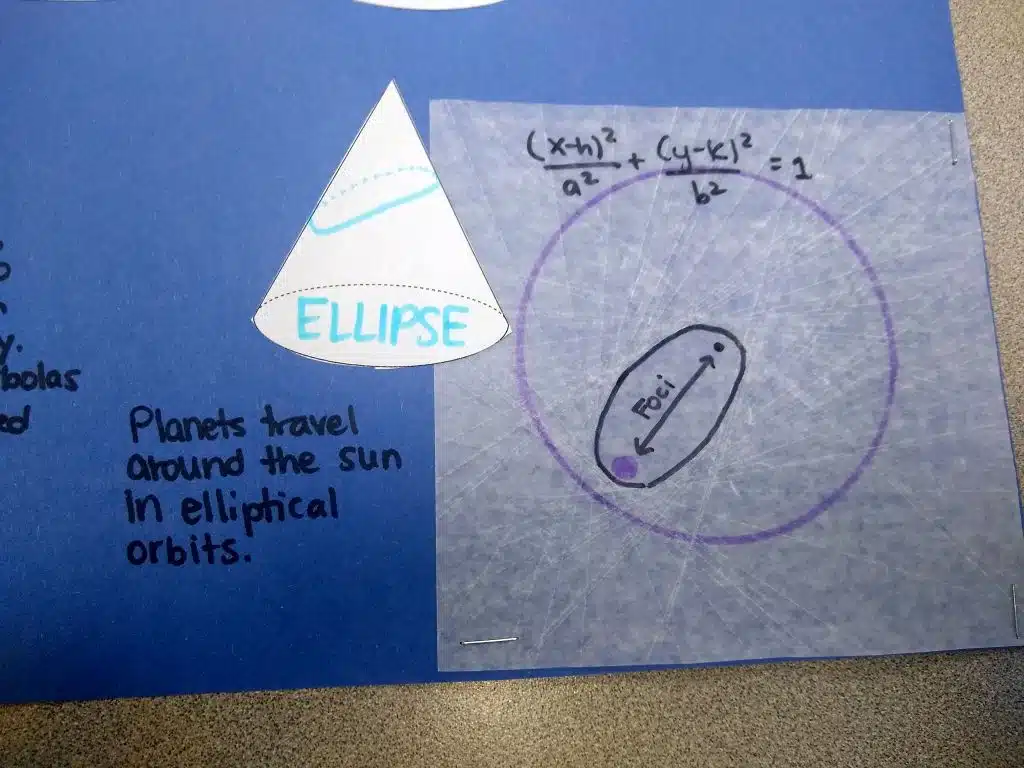 Circle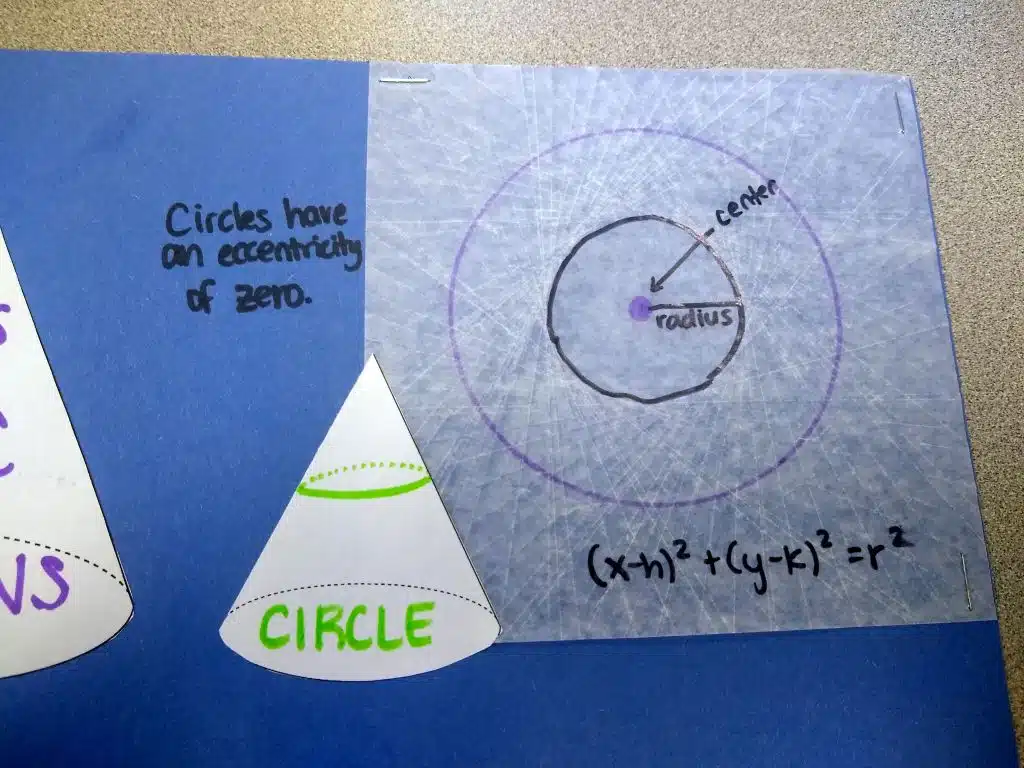 Parabola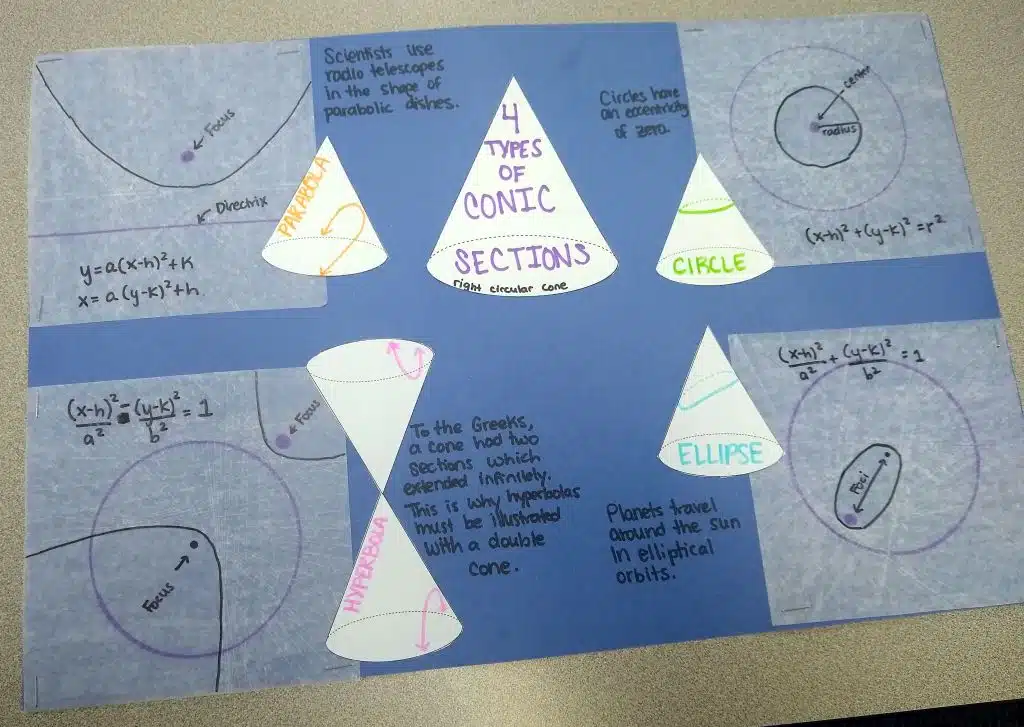 More Activities for Teaching Conic Sections