This blog post contains Amazon affiliate links. As an Amazon Associate, I earn a small commission from qualifying purchases. This comes at no cost to you. Thanks for your support of Math = Love!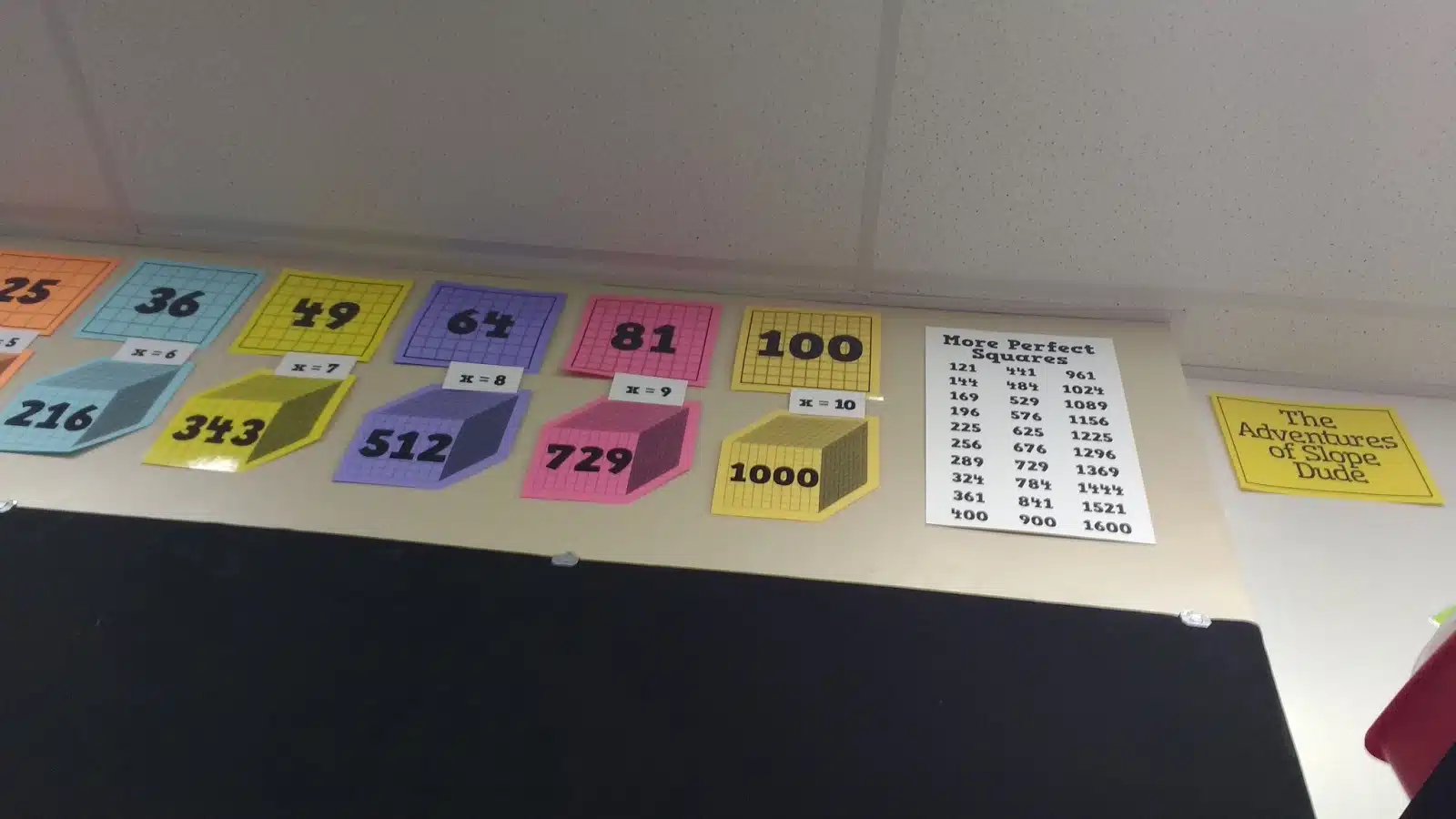 Last year, I put up posters of the first ten perfect squares and perfect cubes in my room. They looked awesome, and students referenced them throughout the year. However, I found that my students often needed to know if a number that was higher than 100 was a perfect square.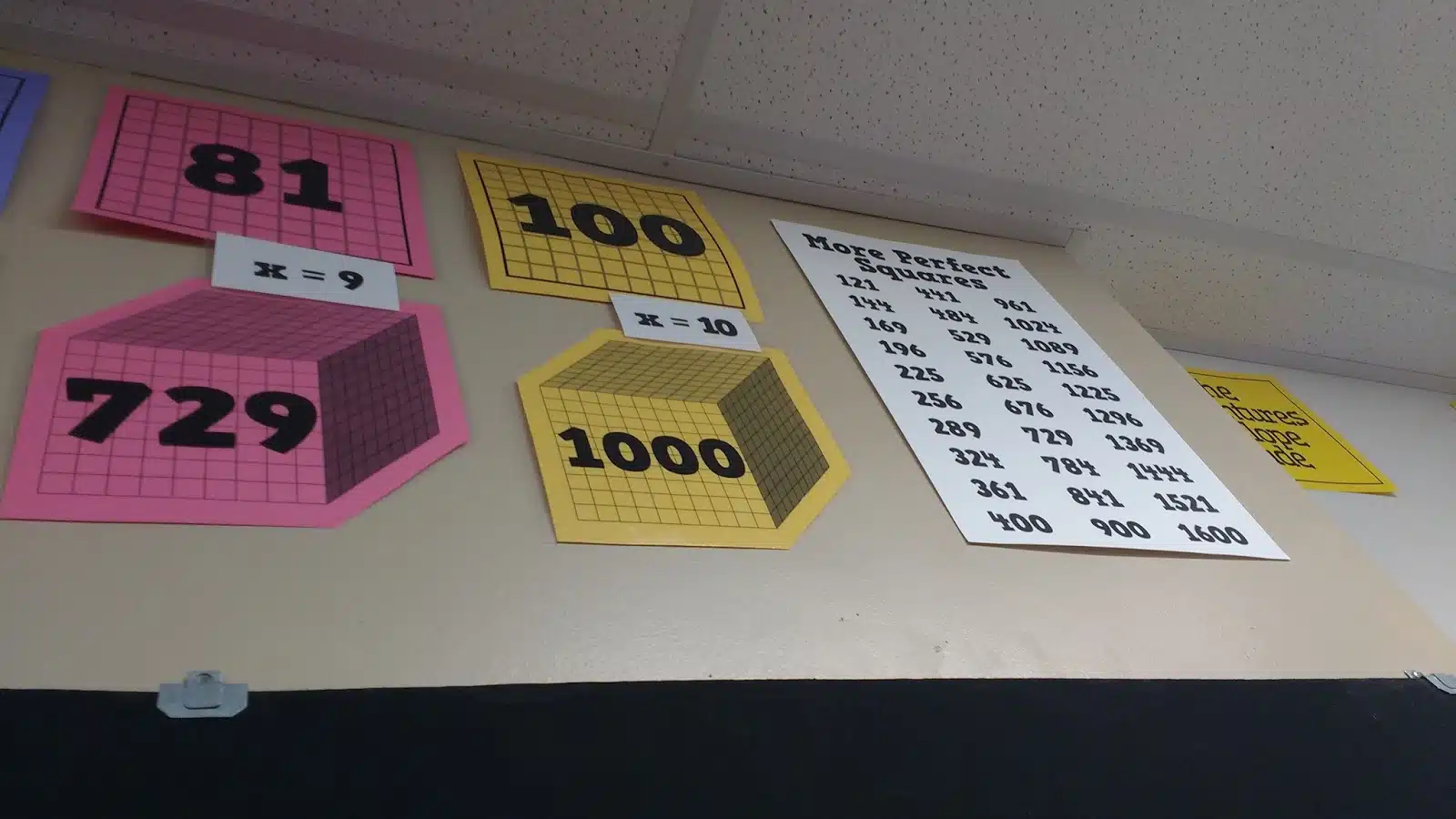 I don't have the wall space necessary to go farther (or the patience necessary to tape that many more posters on the wall!), so I made a More Perfect Squares poster to hang next to my existing posters.
Here's what I came up with: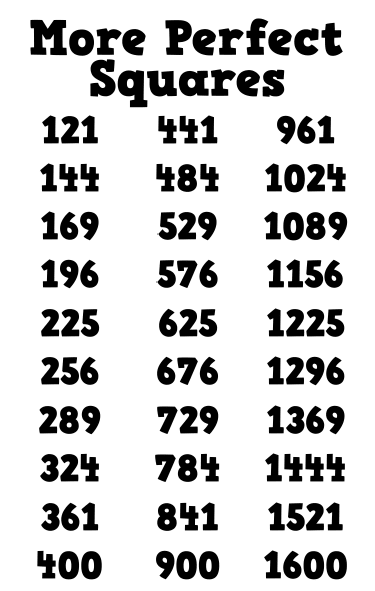 I printed this More Perfect Squares poster on 11 x 17 cardstock.
I was given a package of this cardstock a few years ago, and I wasn't quite sure what to do with it for the longest time. Then, I started making posters with it.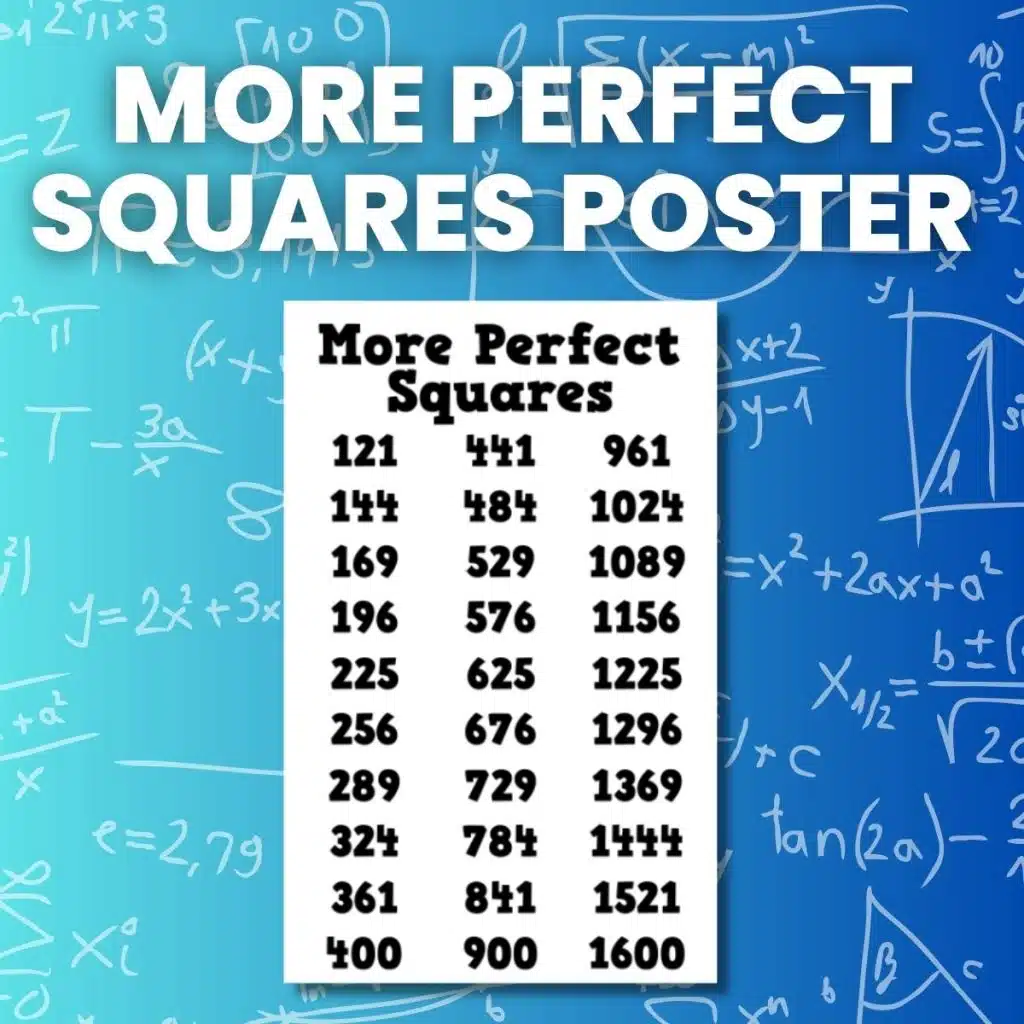 Later, I began using it to make group-sized reusable activities with my 11 x 17 dry erase pockets.
I've used so much of it lately, that I just had to order a new package from Amazon!
If you want a printable reference chart for your students, check out my printable list of perfect squares.
More Free Printable Math Posters