This blog post contains Amazon affiliate links. As an Amazon Associate, I earn a small commission from qualifying purchases. This comes at no cost to you. Thanks for your support of Math = Love!
One of my favorite activities to do with my math students on Pi Day is to write Pi Day poems in the form of pi kus.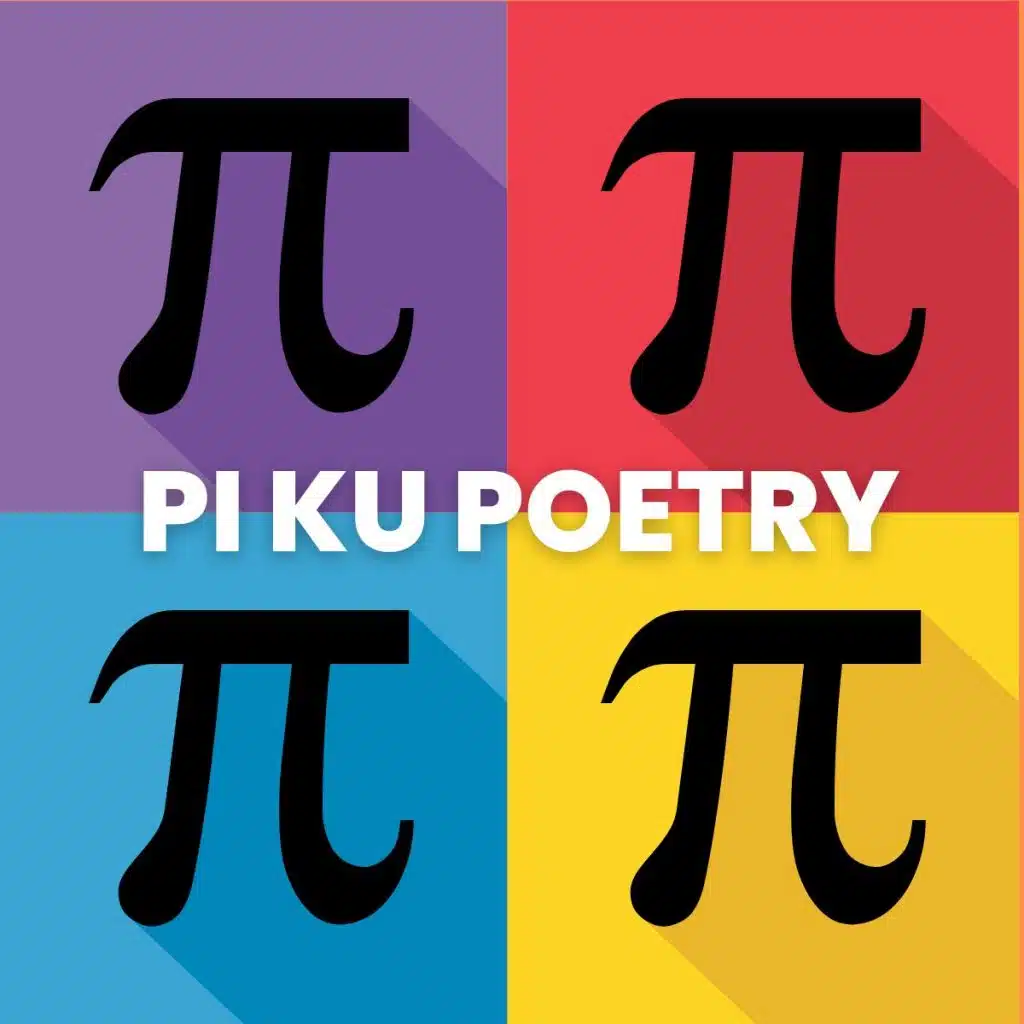 My students tend to be familiar with writing haikus, so they tend to take to the activity quite easily. A haiku is a traditional Japanese poem with five, seven, and five syllables, respectively.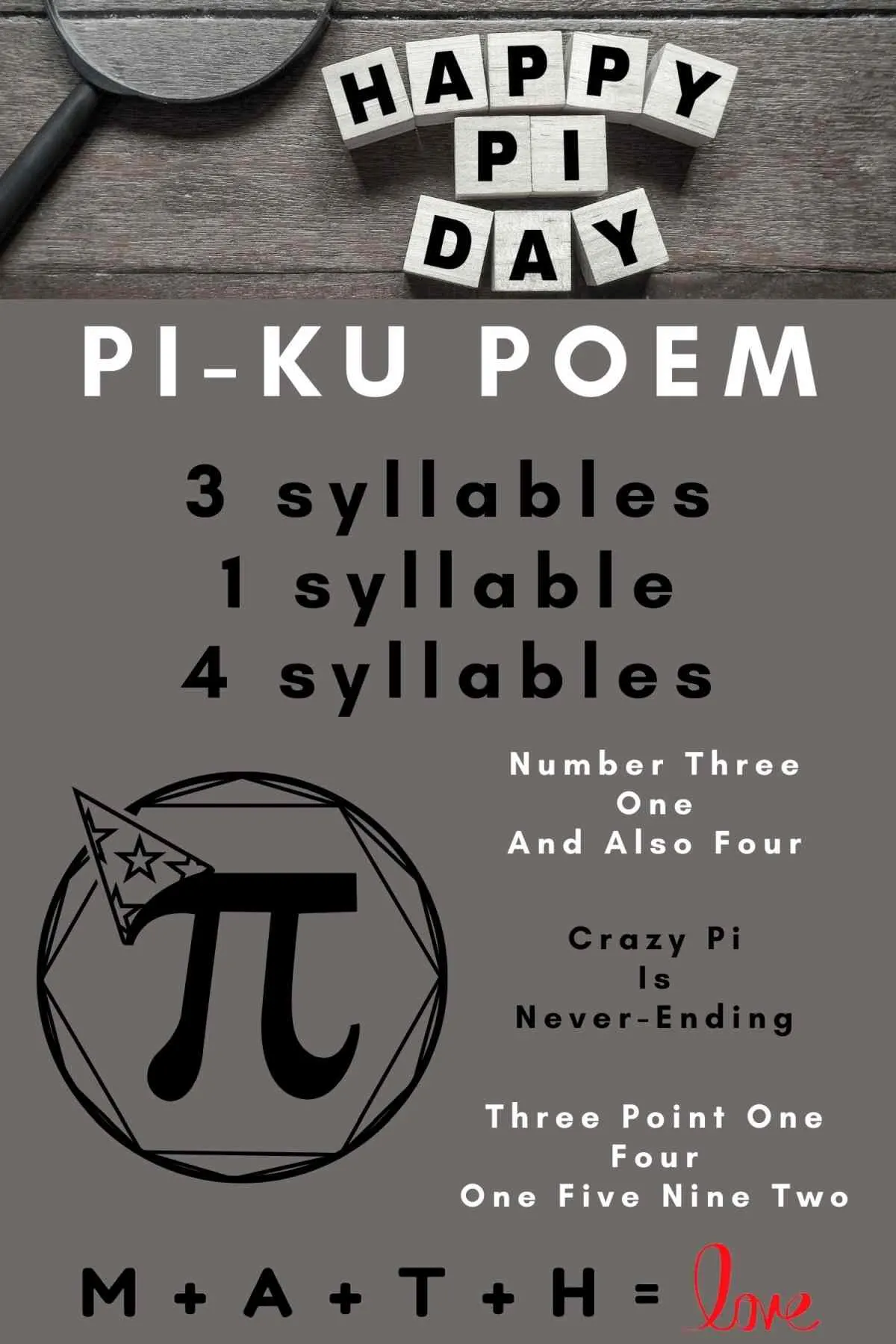 What is a Pi Ku Poem?
Since the first three digits in pi are 3, 1, and 4, pi ku poems have three lines consisting of three, one, and four syllables, respectively.
Usually, all I have to do is display the syllable format for the class to see, and they will immediately begin writing their pi day poems.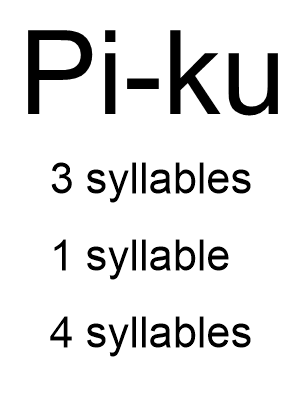 Pi Ku Poetry Class Activity
To turn this poetry writing into a class activity, I give each student an index card to write their pi ku poem on.
The index cards I have are lined on one side and blank on the other. Since many of my students struggle with counting syllables in words, I instruct them to write their practice version on the lined side.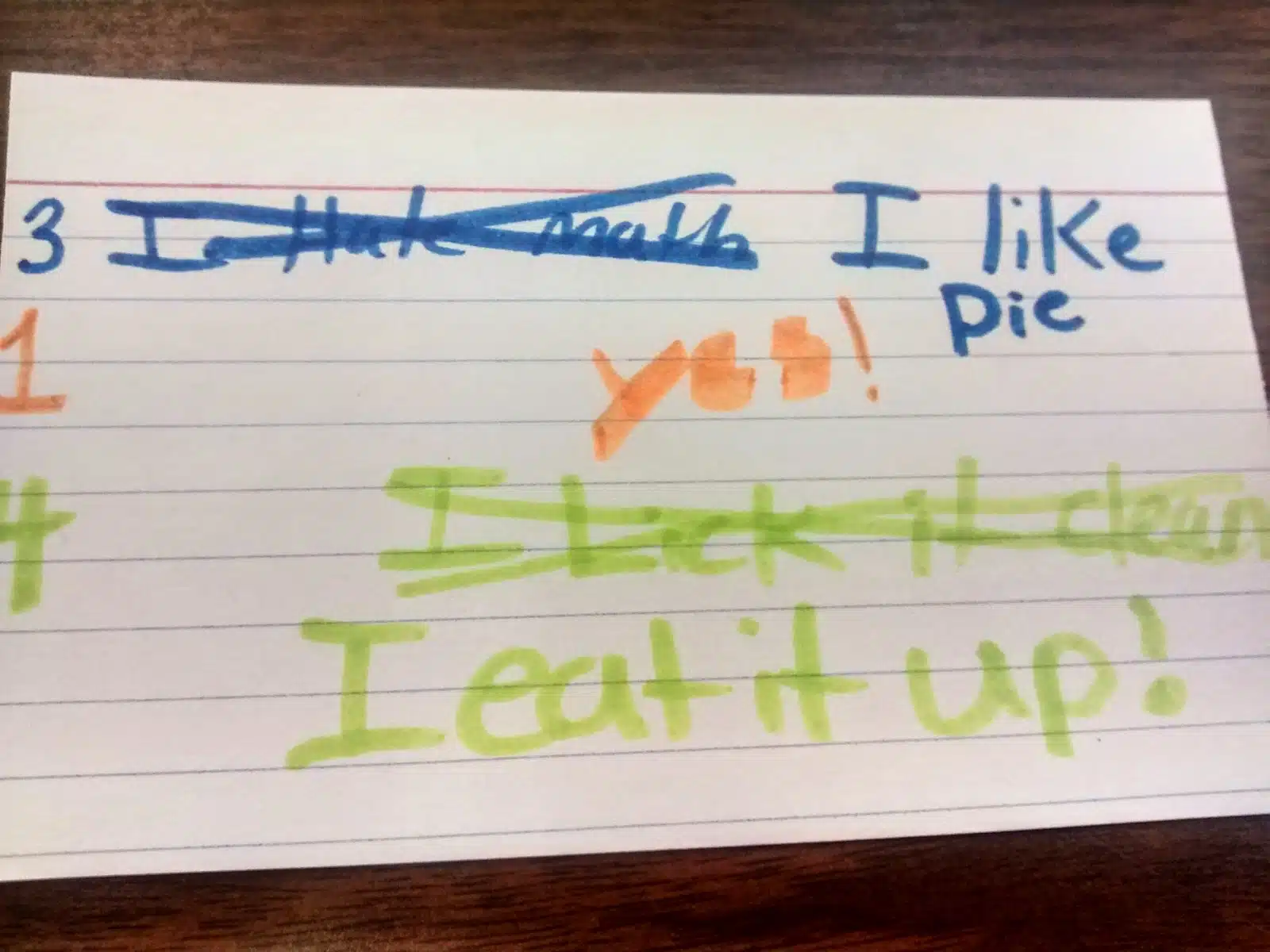 After checking syllables and spelling, students write their final version of their pi ku poem using colored markers on the blank side of the index card.
I have them tape their pi-ku poems to the dry erase board in groups by class period for judging. One year when my husband and I were teaching in the same school, I had him serve as the official Pi Ku Poetry Judge.
Since I told my students he would be judging, some of my students decided to write Australian-themed poems to increase their chances of winning.
Top Tip for Getting More Creative Pi Ku Poetry
In the past, I have written a sample pi ku poem with my students to help them understand the process. While this sounds like a good idea, it does have some downsides.
You will end up with a bunch of very similar pi-kus.
Many of my students would take the poem we wrote together as a class and change a single word or two and call it their own poem.
Whenever I give students very little guidance and just let them write, I tend to get many more creative pi-ku poems from my students.
Student Examples of Pi Ku Poems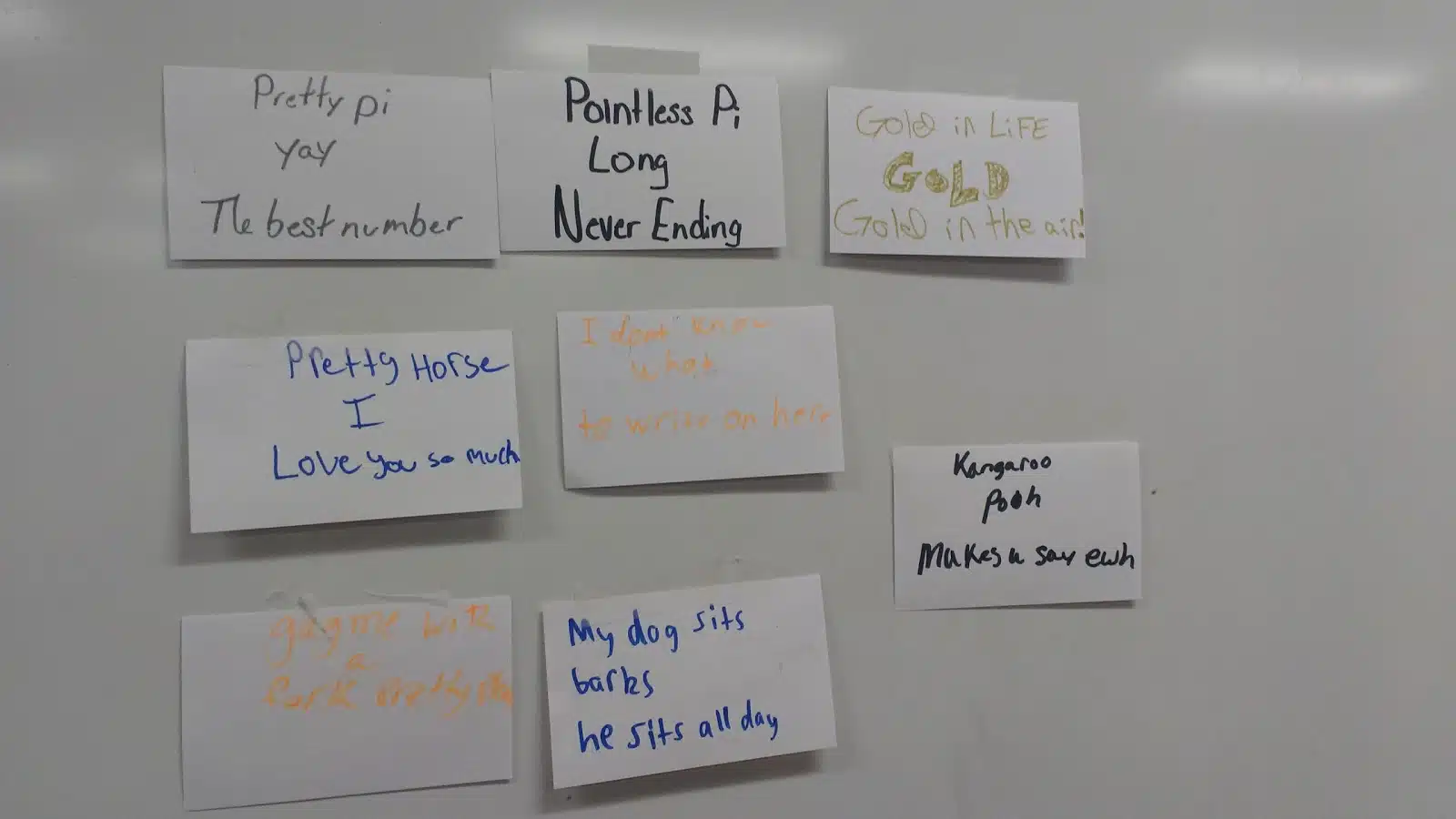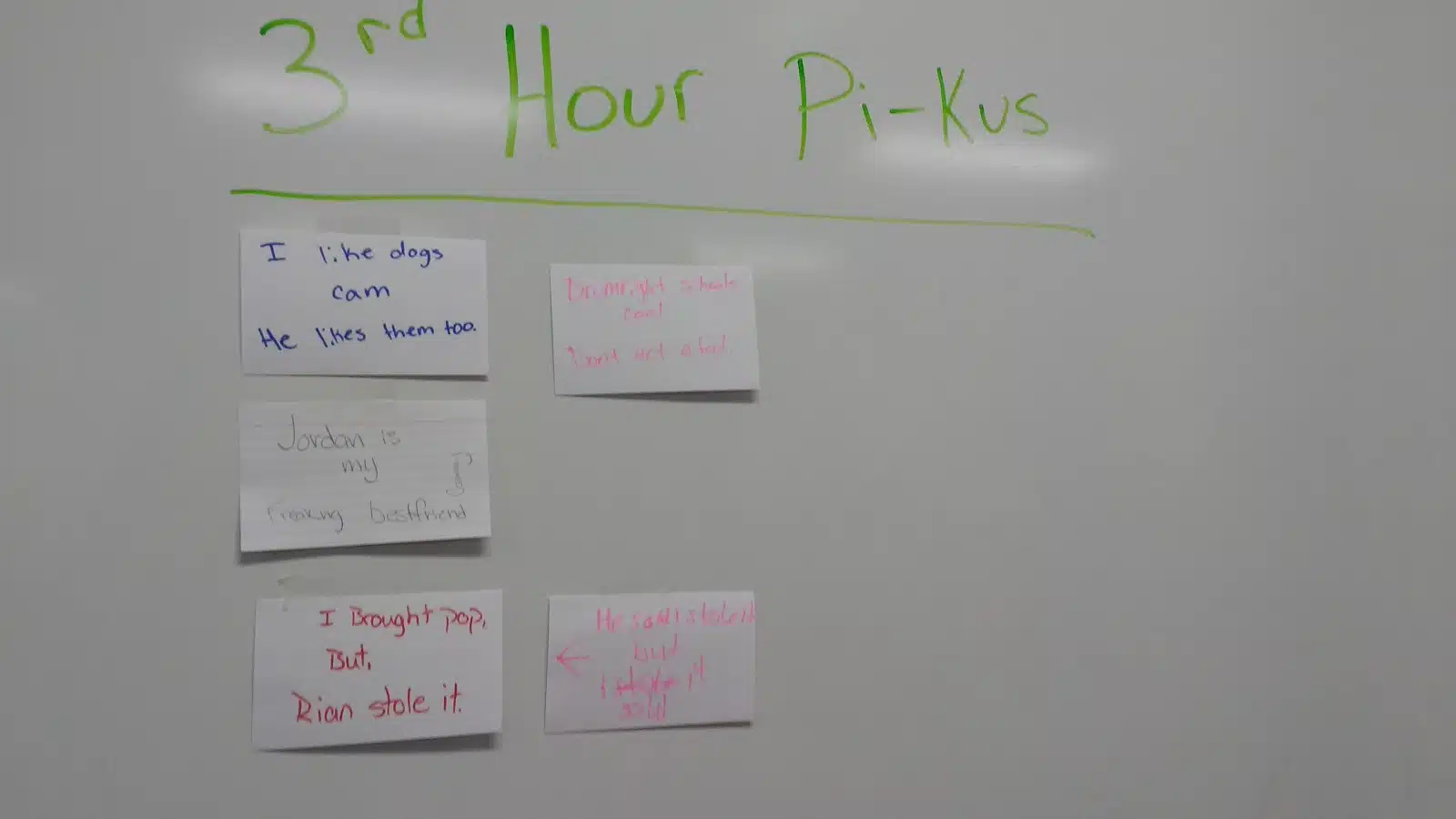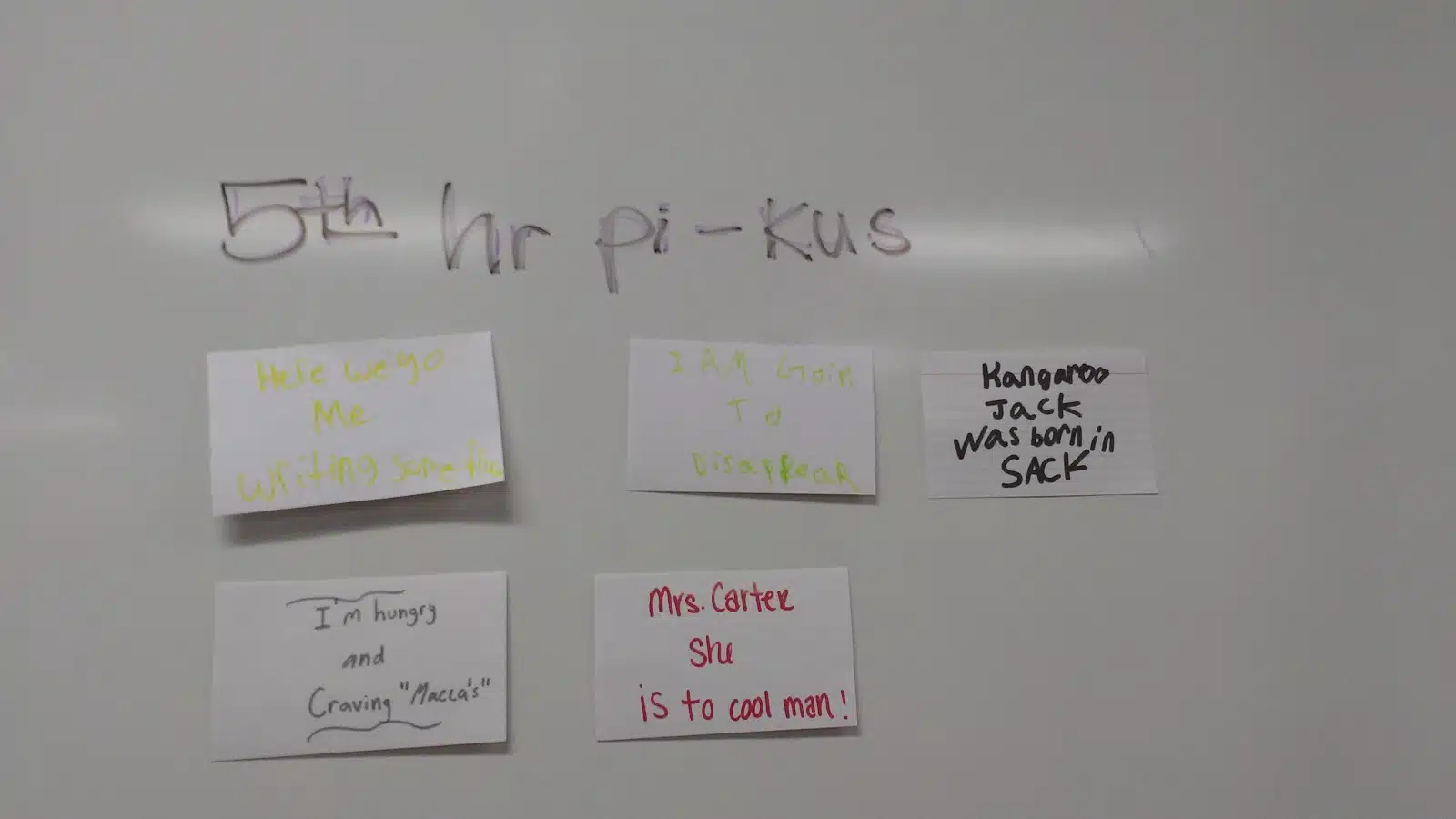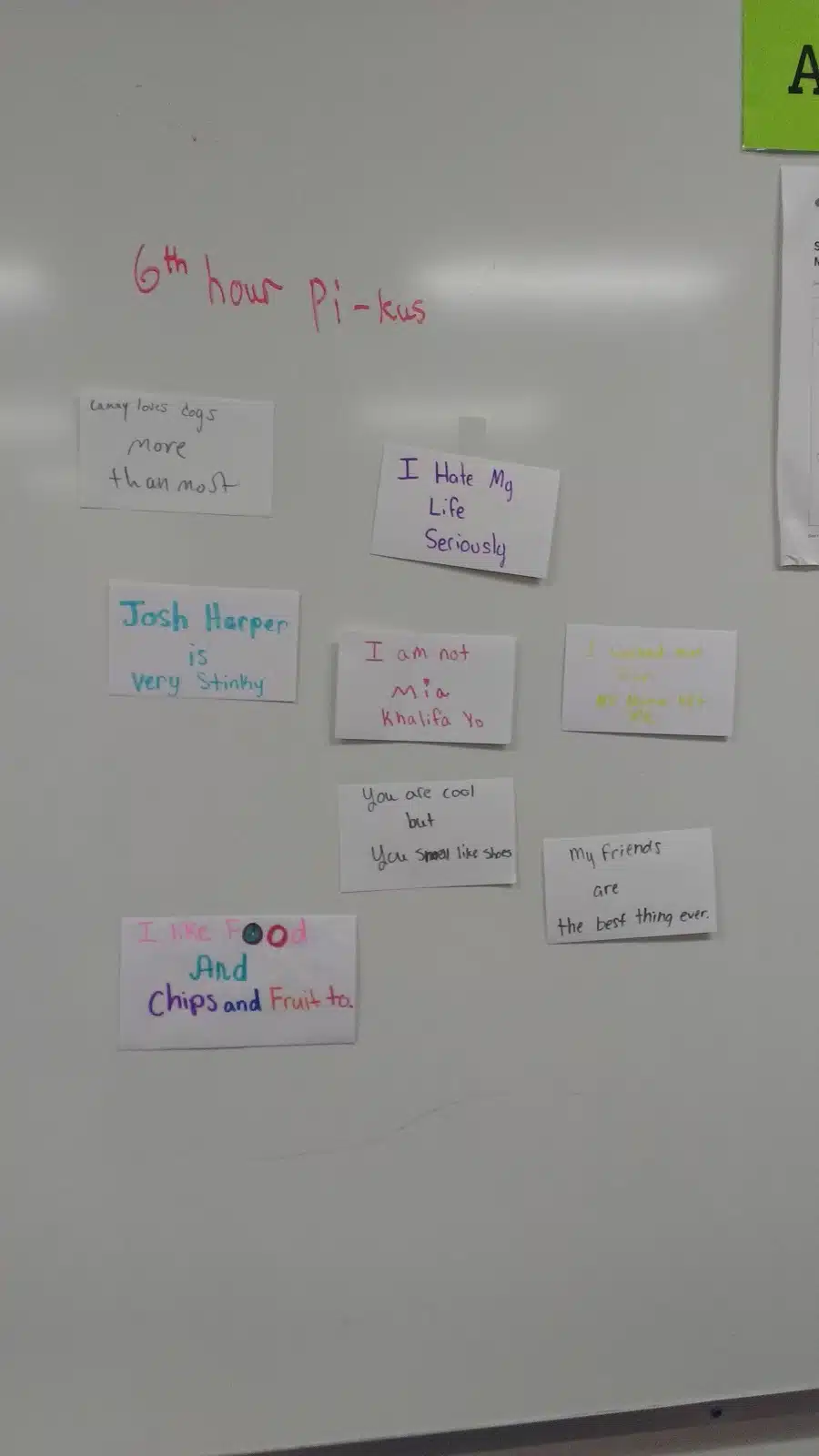 Free Printable Pi Ku Poetry Template
To change things up a bit for this upcoming Pi Day, I decided to create a pi ku poem template for students to complete. The template is designed to print two copies to a page.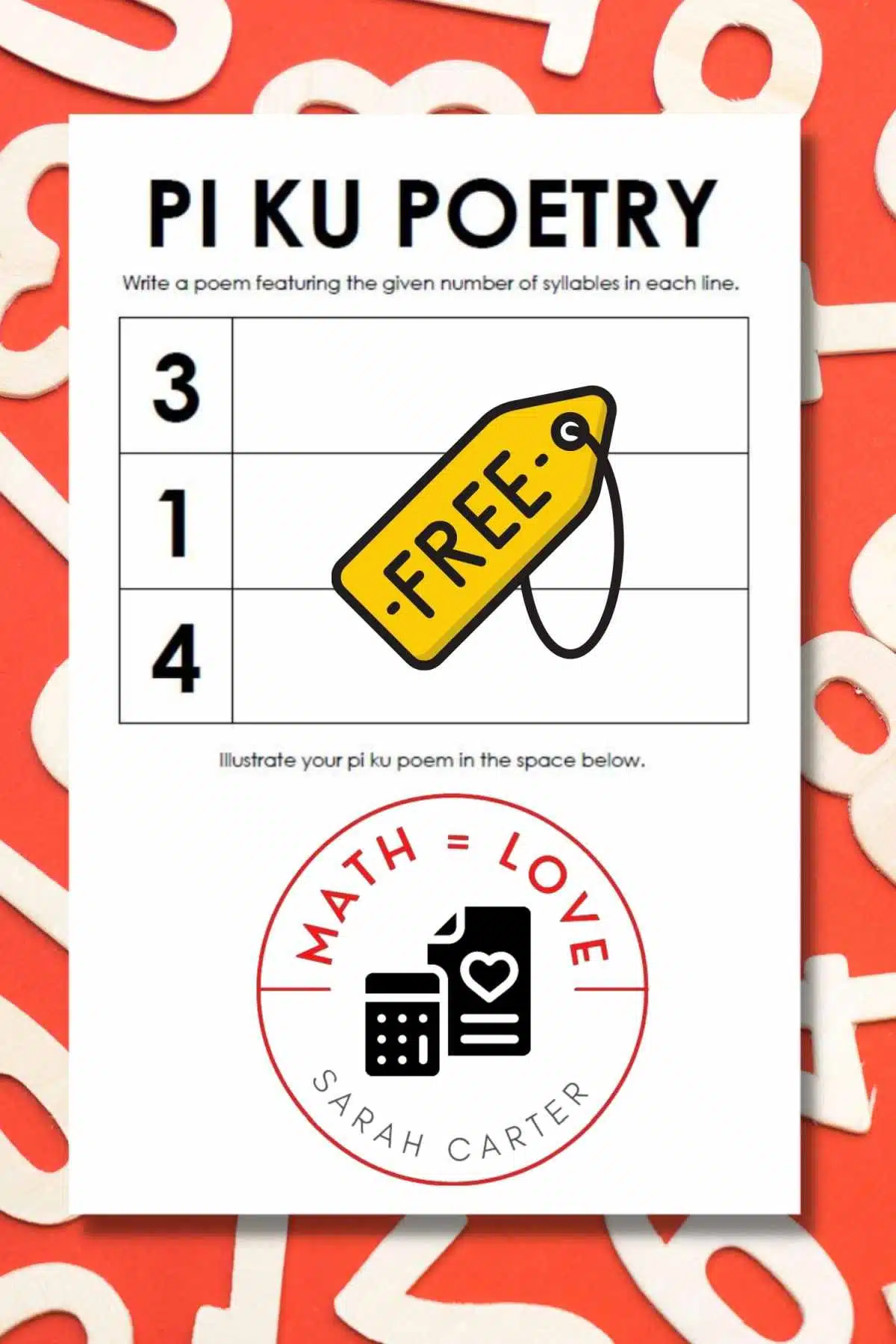 This should make it easier for teachers to use this pi ku poem writing activity as a station-style activity on pi day since it has the instructions for writing a pi-ku poem written on the same paper that students will write on.
I even gave students a spot on the paper to illustrate their pi ku poem. This should make for some creative artwork to hang up in your classroom!

Pi Ku Poetry Template (PDF) (1595 downloads)


Pi Ku Poetry Template (Editable Publisher File ZIP) (646 downloads)

More Pi Ku Poem Examples
Wonderful
Pie
You taste so good
No more math
Cause
Spring break is here
I can say
Pi
Math Equals Love
Pi Oh Pi
Why?
Makes me so sad
Math sucks really
bad
but that's okay
Make pi-kus
Why?
What's going on?
Sleep is good
Sleep
is what I like
There was pie.
Food
is infinite
I love pi.
Me.
Do you love pie?
Math is great
but
when is spring break?
Let it be
Spring
Break Already
Three point one
four
one five nine two
I just ate
the
last slice of pie.
You light up
my
day like Pi Day
I hate pi.
Pi
is so stupid.
Starts with 3
Pi
Awesome number
Starts with 3
1
Ends with a 4
The number three
one
and also four
Ms. Hagan
loves
math and pi day
Why no pie?
Man!
There should be some.
Math is great
Pi
is very long
Looking for more ideas for celebrating Pi Day? I recommend checking out 32 Creative Ideas for Celebrating Pi Day in Math Class. I also suggest my Pi Day Dice Challenge and Square Pi Puzzle for a fun Pi Day Challenge.