My Algebra 2 students have traditionally struggled with identifying which parent function goes with a graph or a table of data points. Last year, I had the bright idea to start off the year with parent functions. That failed. Miserably.
This year, I've saved them for the end of the year. This has worked better. Or at least I think it has. I'm still not sure it's ideal. This week, my students took a quiz over recognizing parent functions given an equation, a table of data points, or a graph. In order to get them to review the basic shape of each parent function, I decided we should play a game of Two Truths and a Lie. I was inspired by this blog post by Jon Orr. The premise is simple. Have students create two true statements and one false statement. Challenge them to try to trick their fellow classmates.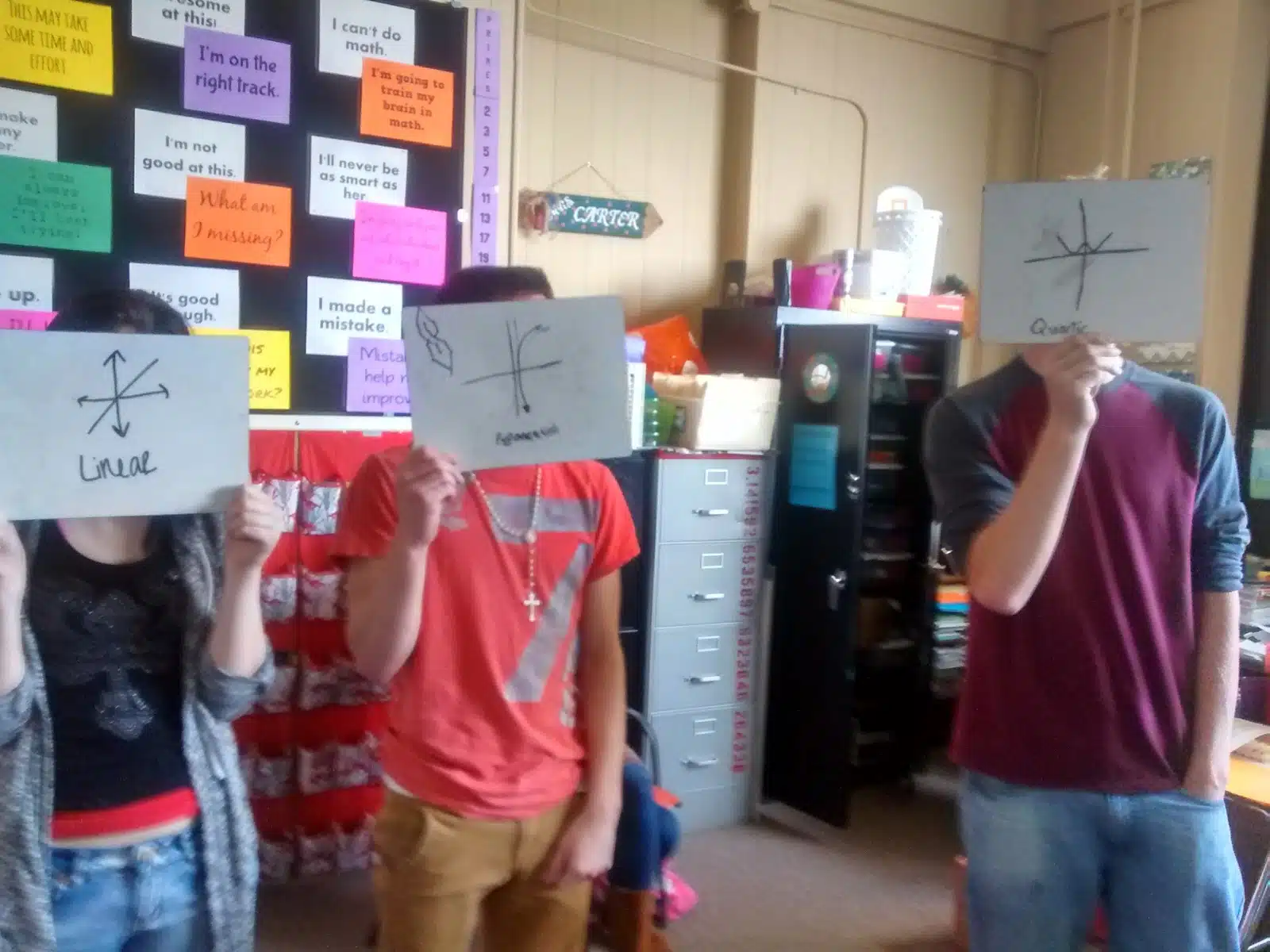 I used the groups they were seated in as the groups for this activity. Each group got three dry erase boards. On each dry erase board, they were supposed to draw a function. Then, they were supposed to label the functions with the parent functions they represented so that two were true and one was false. After working for a few minutes, the groups took turns standing up and presenting their boards to the class to determine which were truths and which was the lie.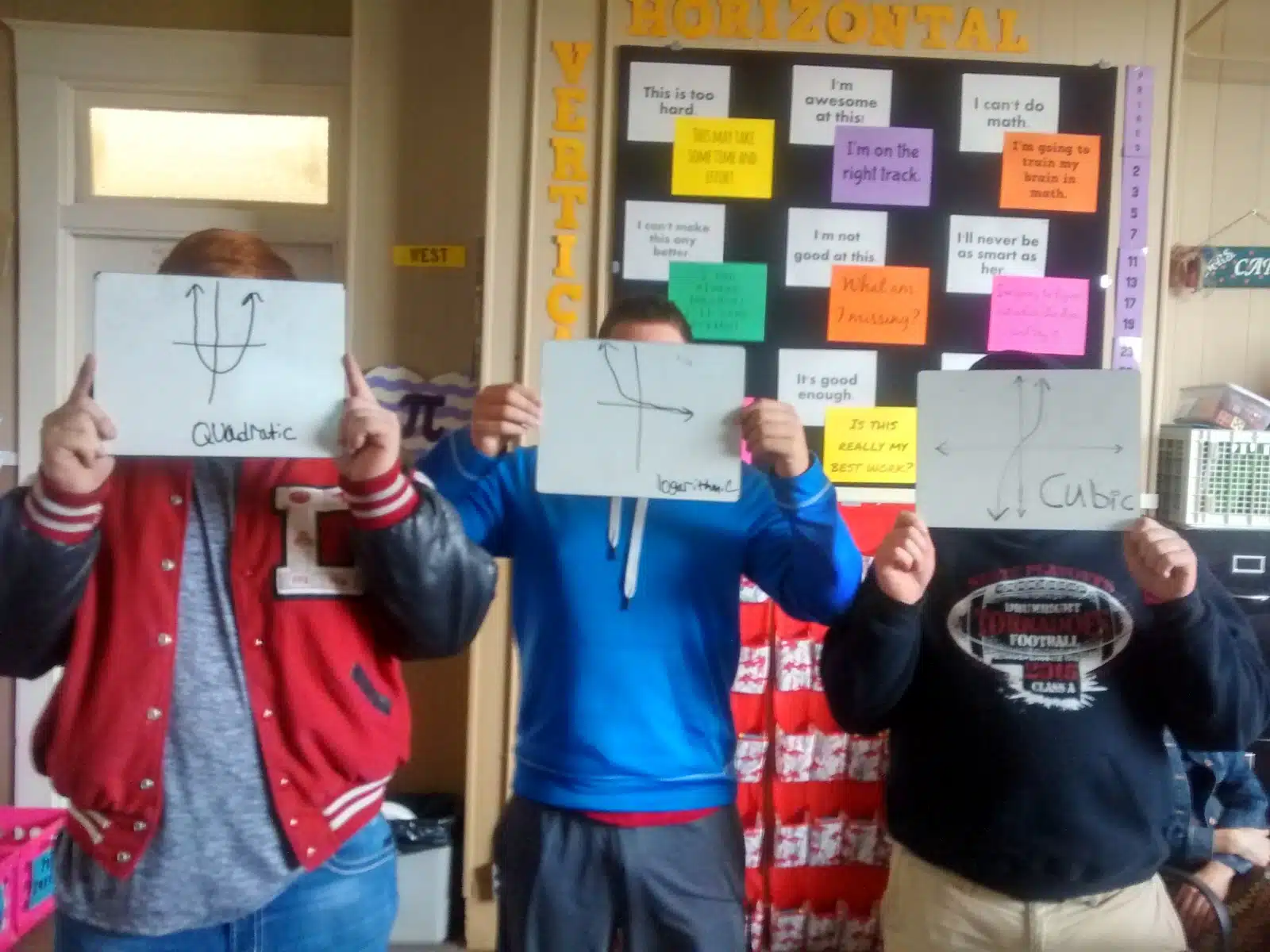 The kids took it in a direction I didn't quite expect and started saying things like "Sally is a liar! You're a liar, Sally!" Things got QUITE personal. But, it did mean my students were engaged which is something to be thankful on the second day back from Spring Break!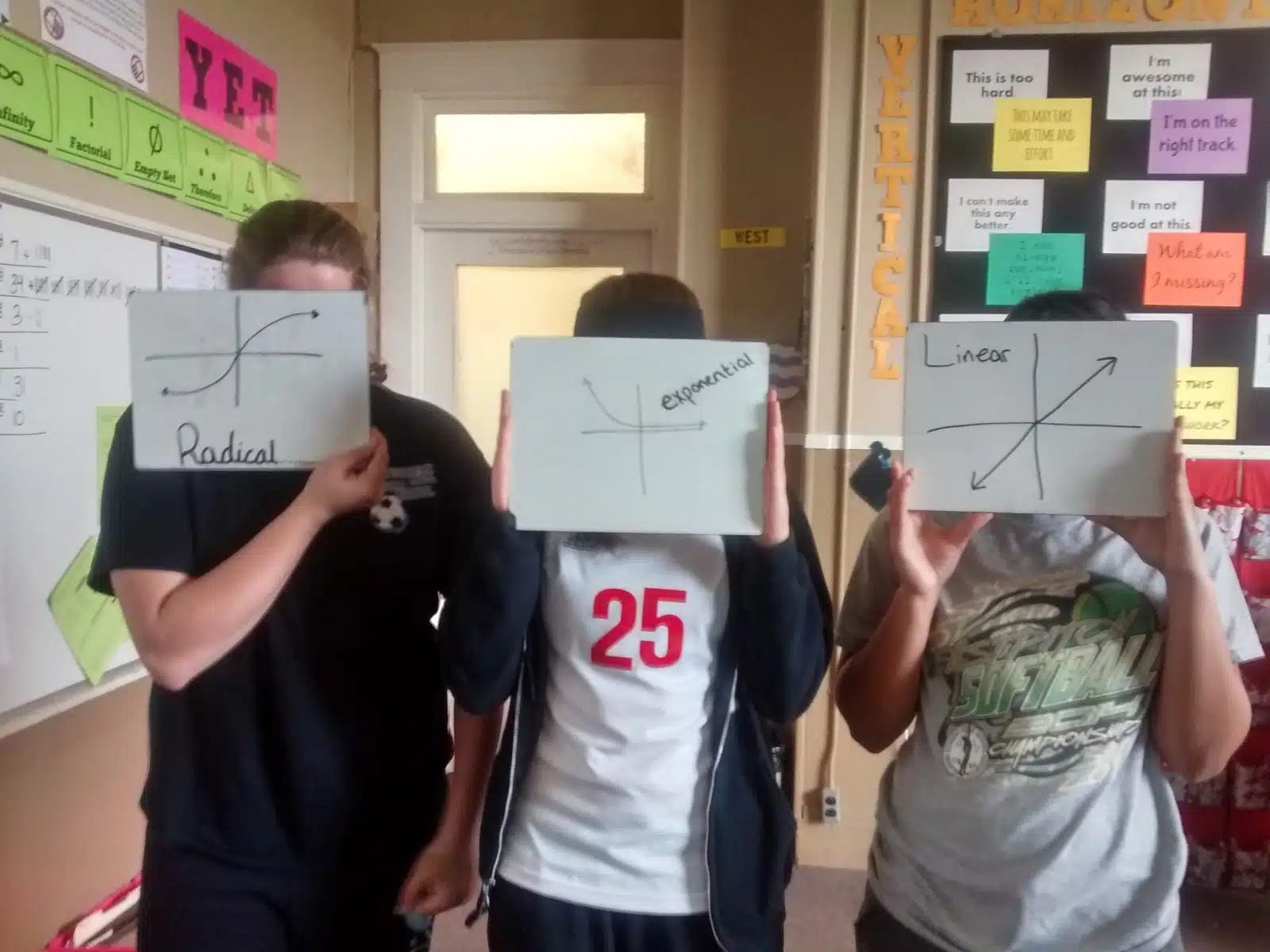 It was fun to watch the kids try to come up with tricky deceptions because it meant that they were thinking seriously about common errors and misconceptions. #nguyening
Must do this more often because it really took ZERO prep time. I did end up having to make up an example on the SMARTBoard to get kids started.
I'd love to find a way to incorporate this into every unit we study. I'm finding there's great benefit from repeating the same practice structure throughout the year. This is something I really want to focus on this summer. Continuity with practice structures will mean less wasted time and hopefully less student frustration.
So, building on that, does anyone have a comprehensive list of practice structures for the math classroom? I've been meaning to make a list myself, but it hasn't happened. YET.