I created this parent functions card sort activity for my Algebra 2 students. This activity is intended to give students practice matching equations, graphs, and tables. It also introduces them to the concept of a "window" on the graphing calculator.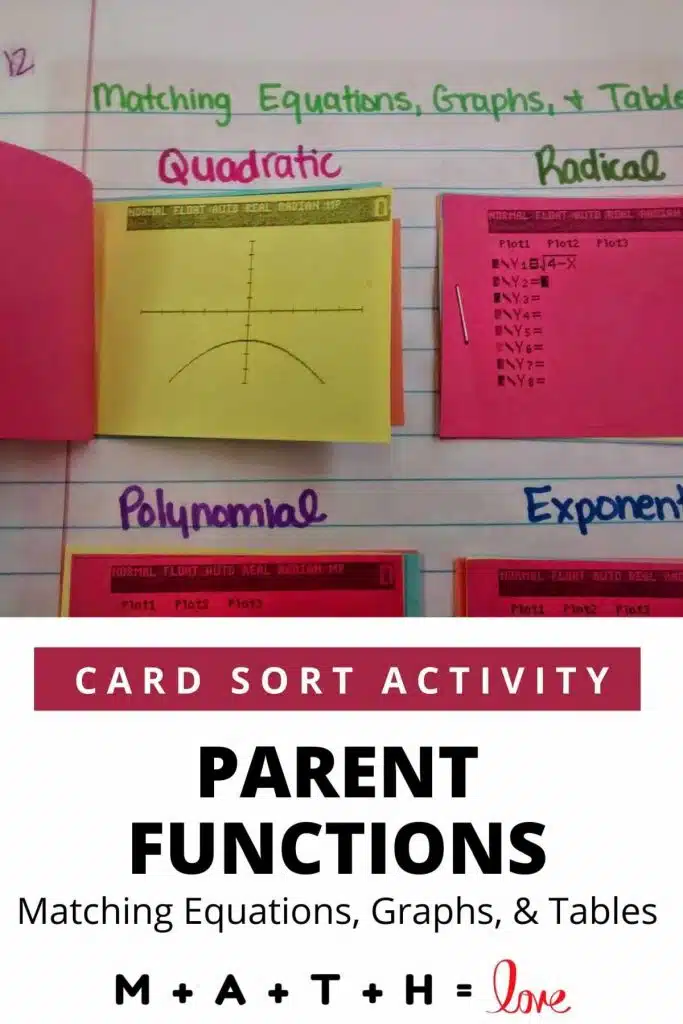 I actually ended up giving this to students on their very first day of using the graphing calculator. That was probably a mistake. I should have spent much more time walking students through graphing functions and changing the window before giving them this card sort. Lesson learned.
This card sort introduces students to the following parent functions:
Quadratic
Radical
Polynomial
Exponential
Rational
Logarithmic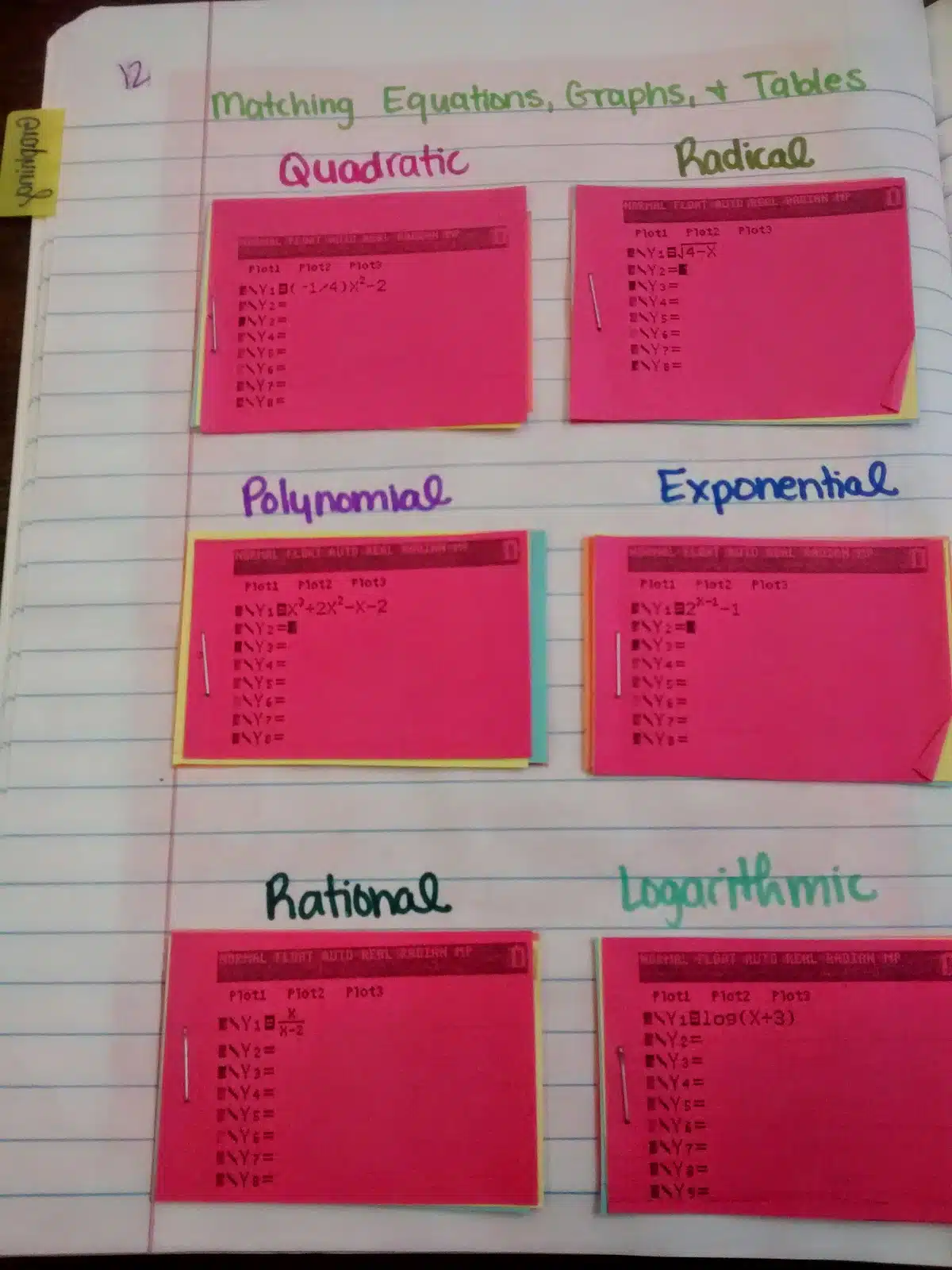 Close-Up of Card Sort Equation Cards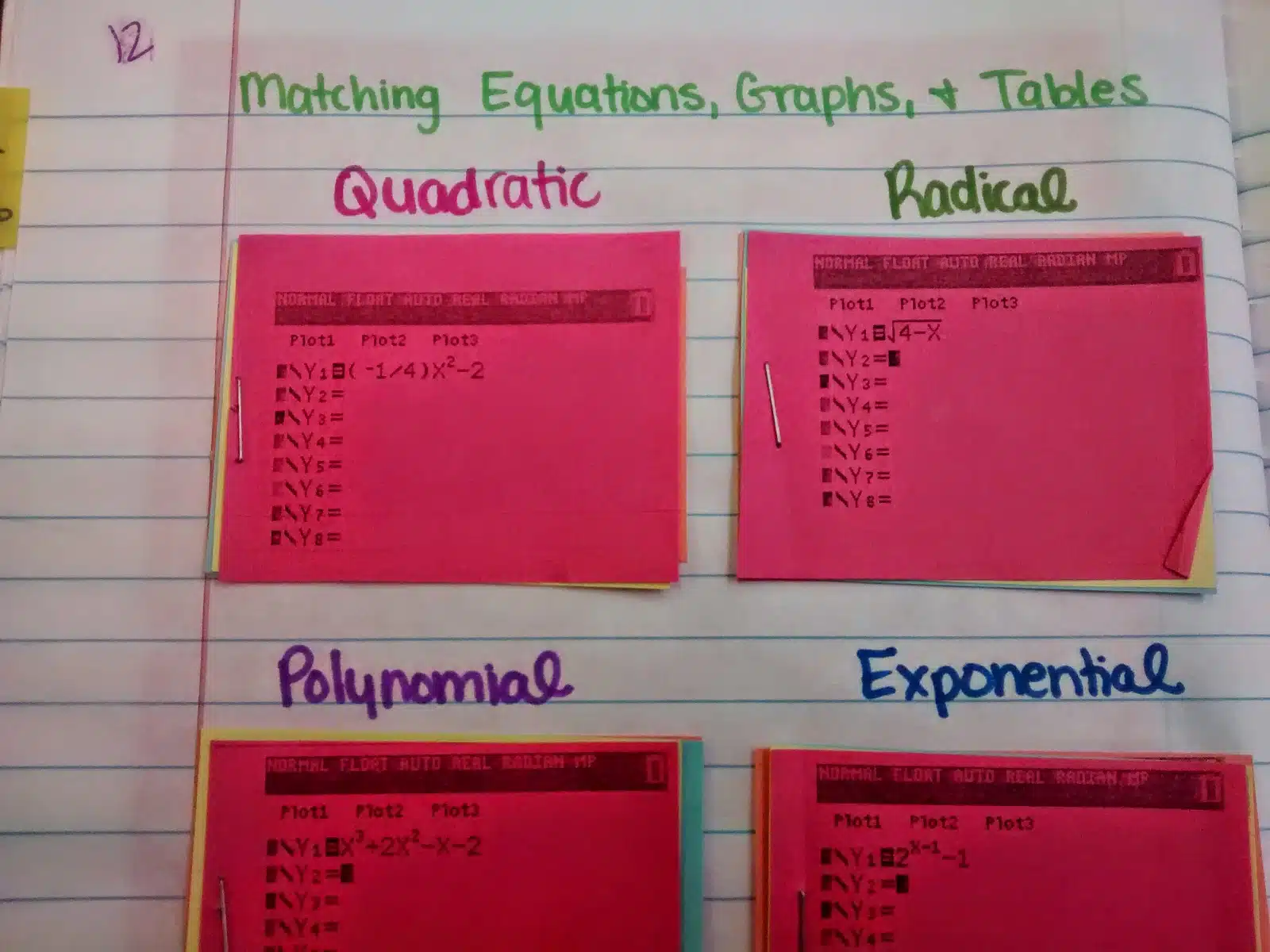 Graph Cards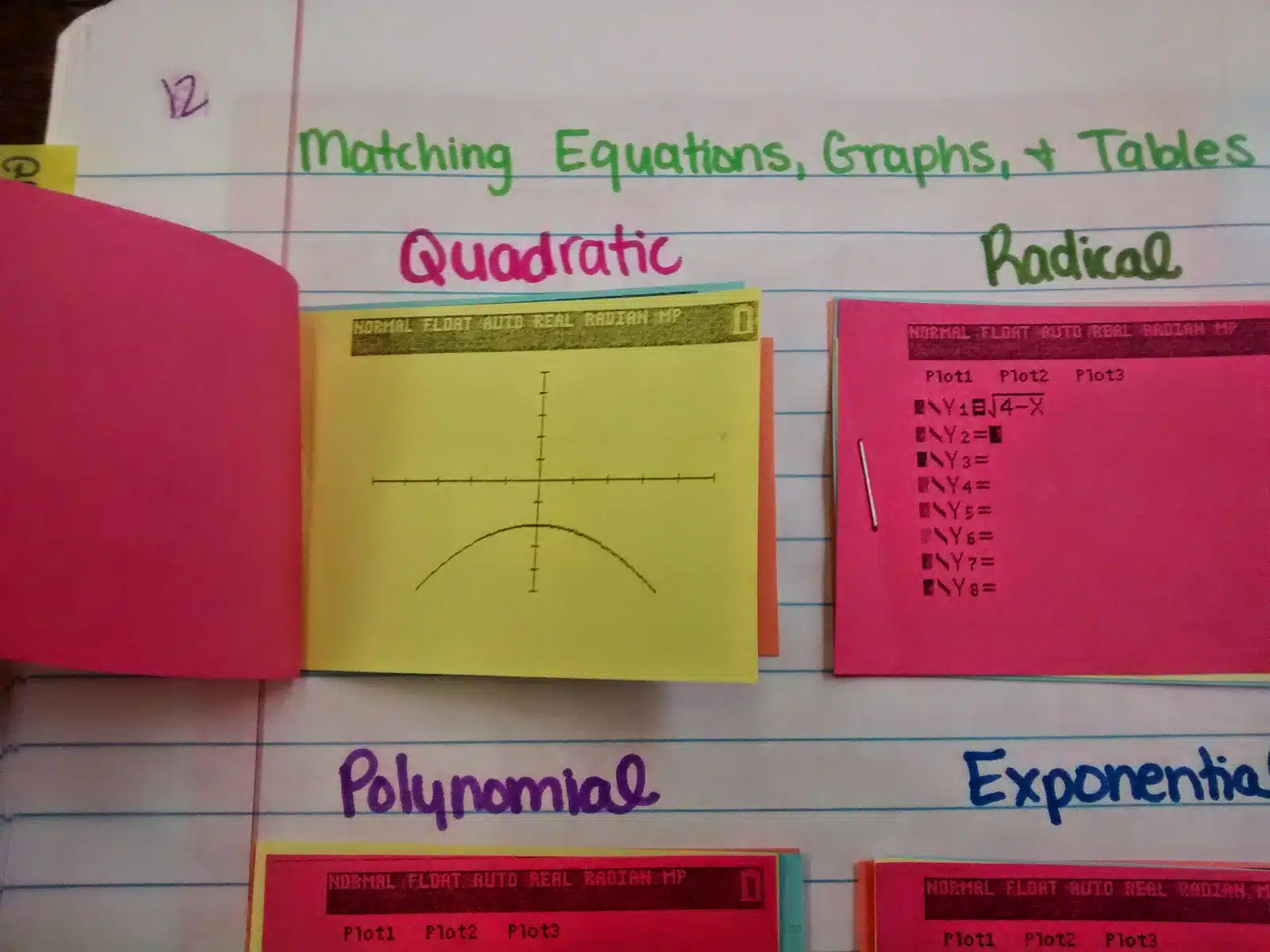 Table Cards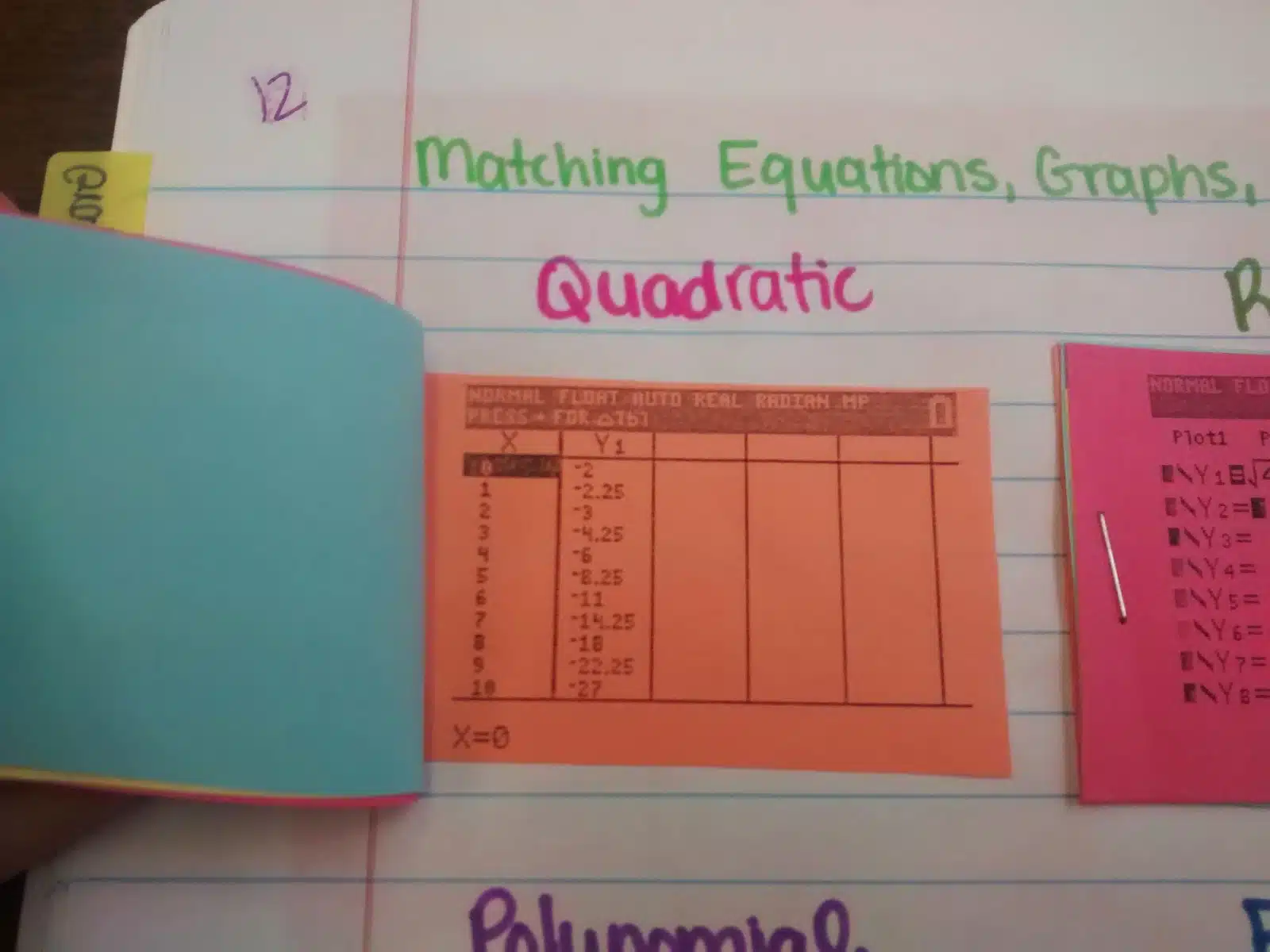 Window Cards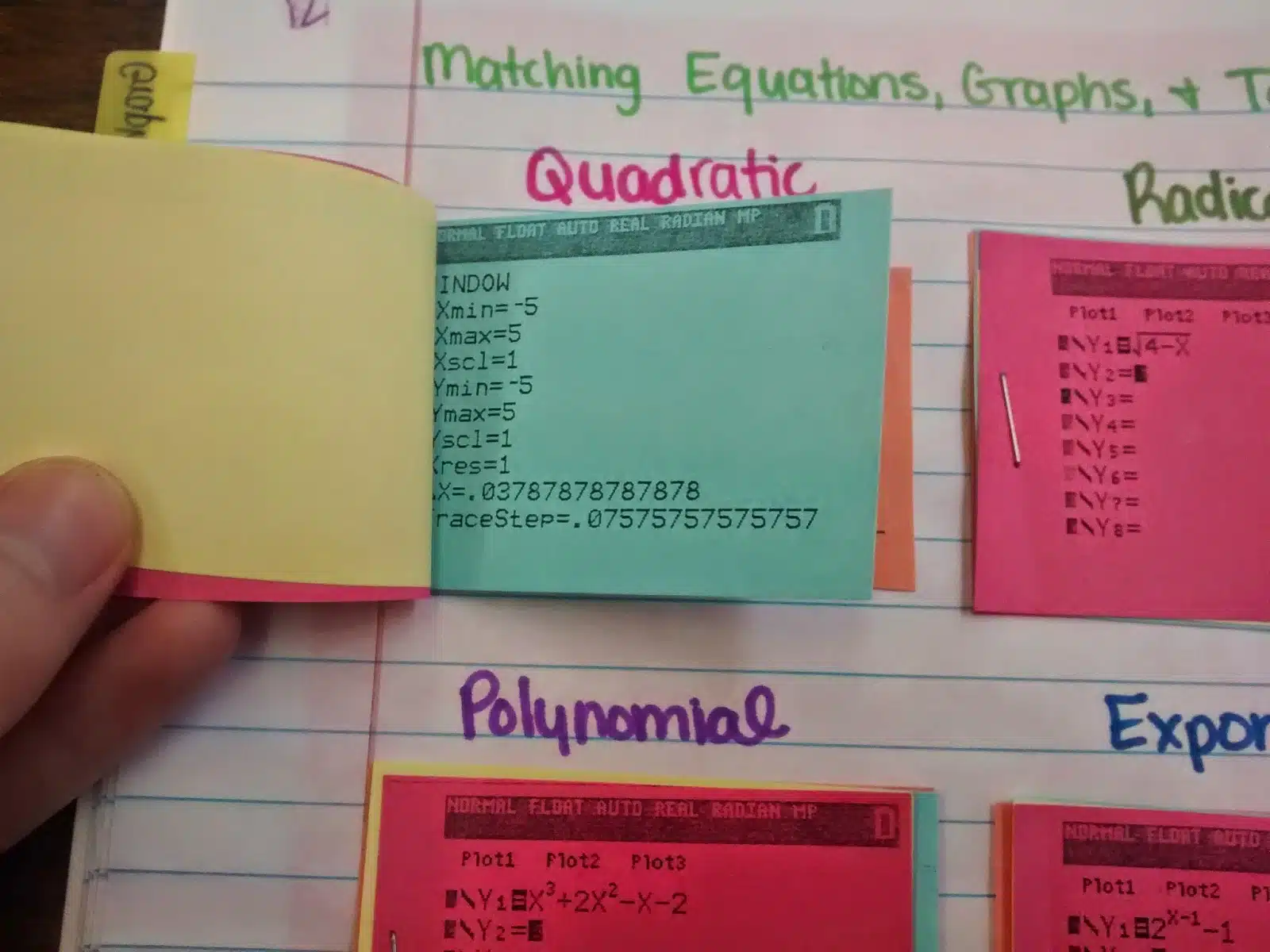 I had students staple their piles together and glue the back card down in their notebooks.
Free Download of Parent Functions Card Sort Activity