Erich Friedman is a prolific puzzle author. I first became acquainted with his work through the Puzzle Box Books. I've recreated several of his puzzles for my classroom: Arrows Puzzle, Ducks and Snakes Puzzle, Equation Rotation Puzzle, Connect the Dots, and Hidden Equation.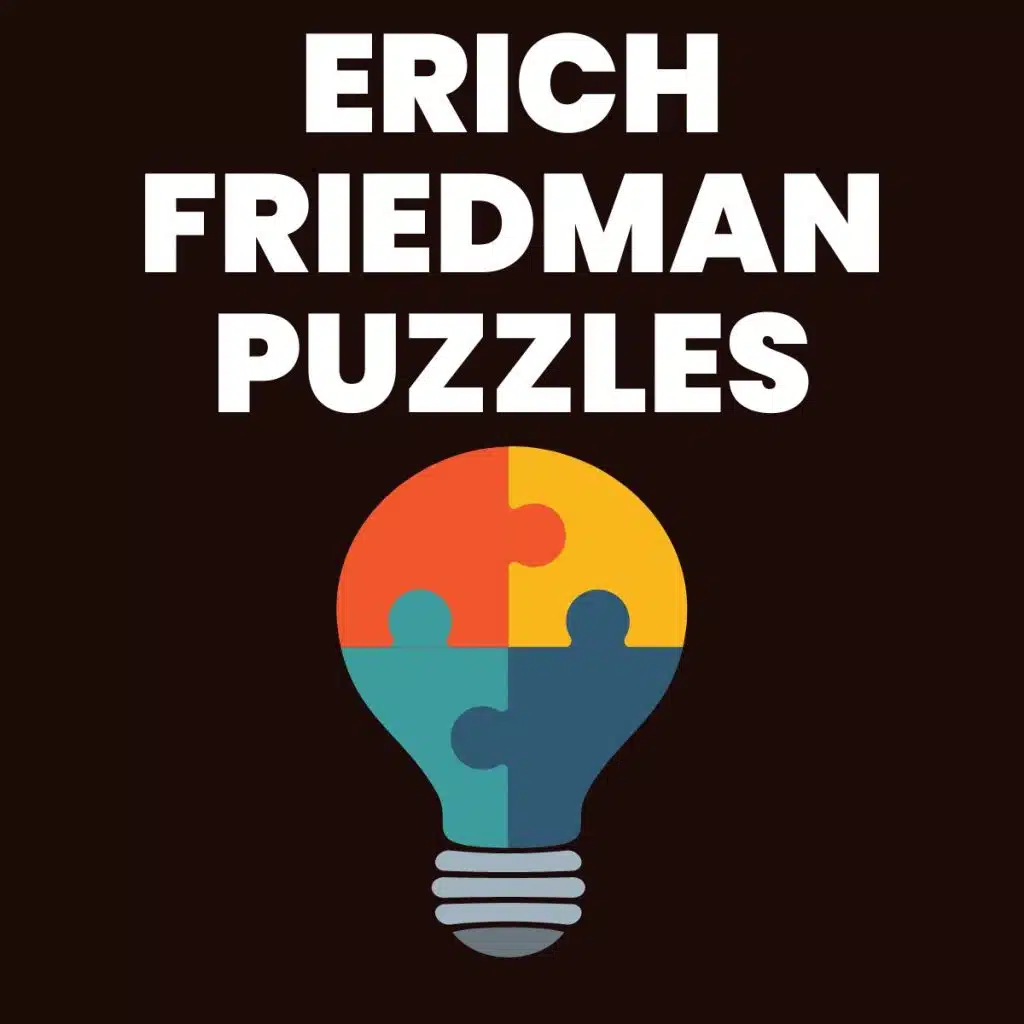 Recently, I discovered his homepage that is chock-full of enough free puzzles to keep you busy for a lifetime. Here are a few of my favorites: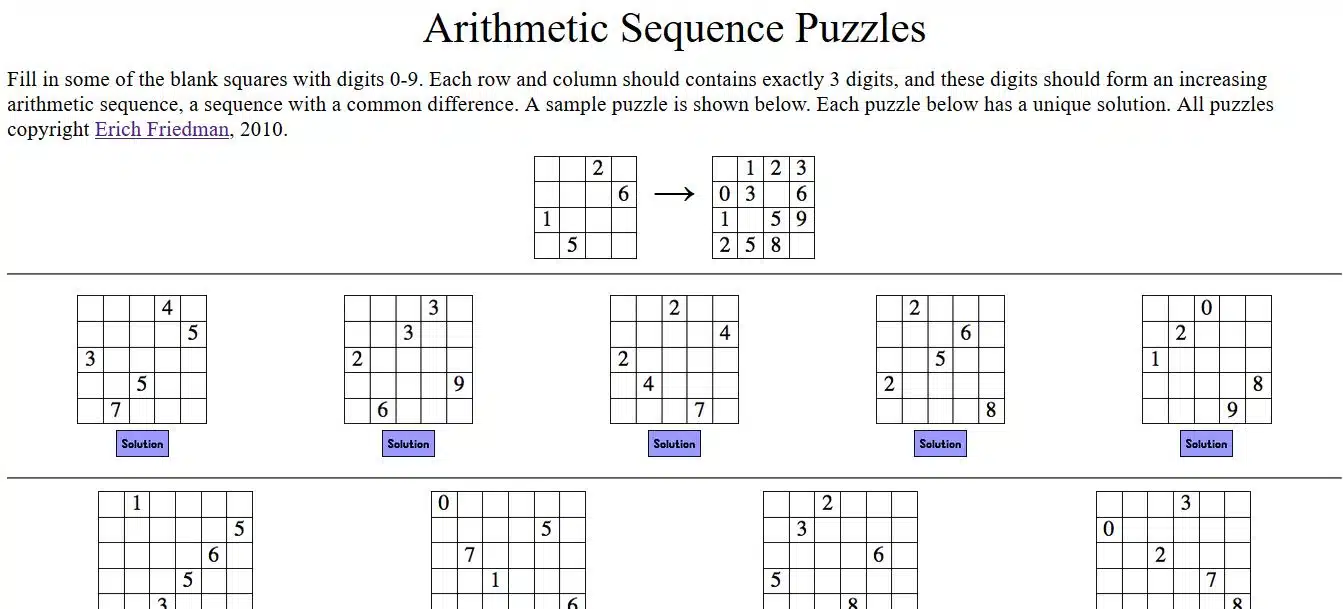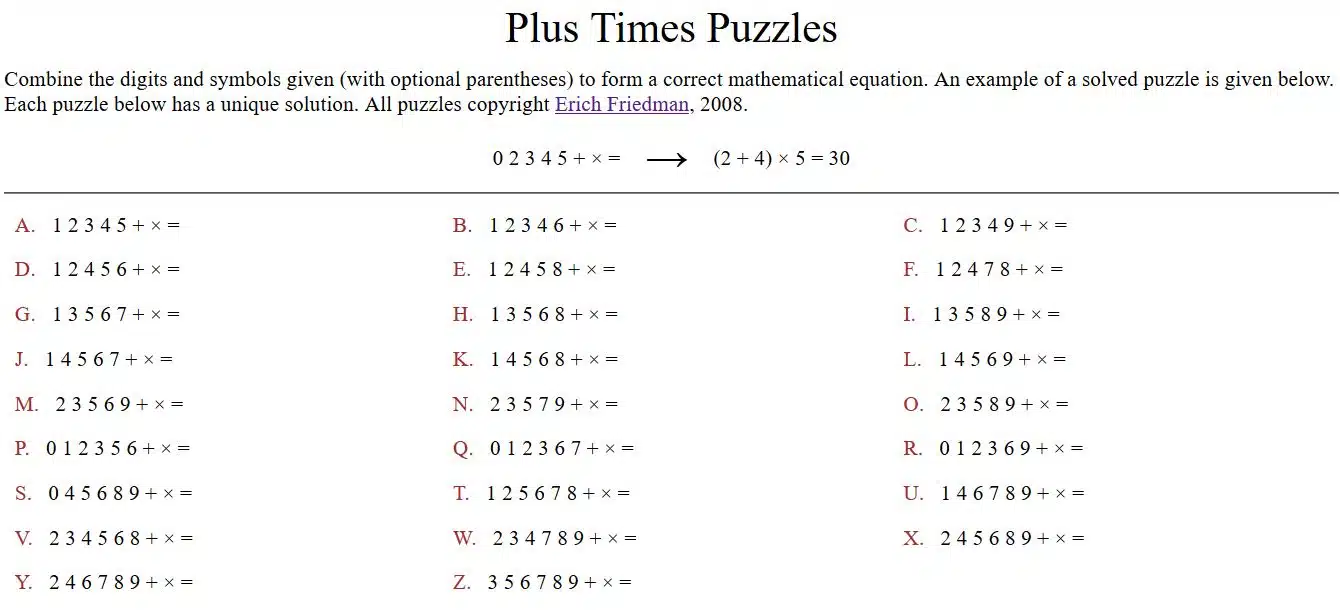 Want more of these amazing puzzles? Visit Erich's puzzle page!
More Printable Paper and Pencil Logic Puzzles