I love logic puzzles! I love puzzles that make me think, that challenge me. I want a puzzle that's not impossible and not immediately solvable. It needs to be somewhere in the middle.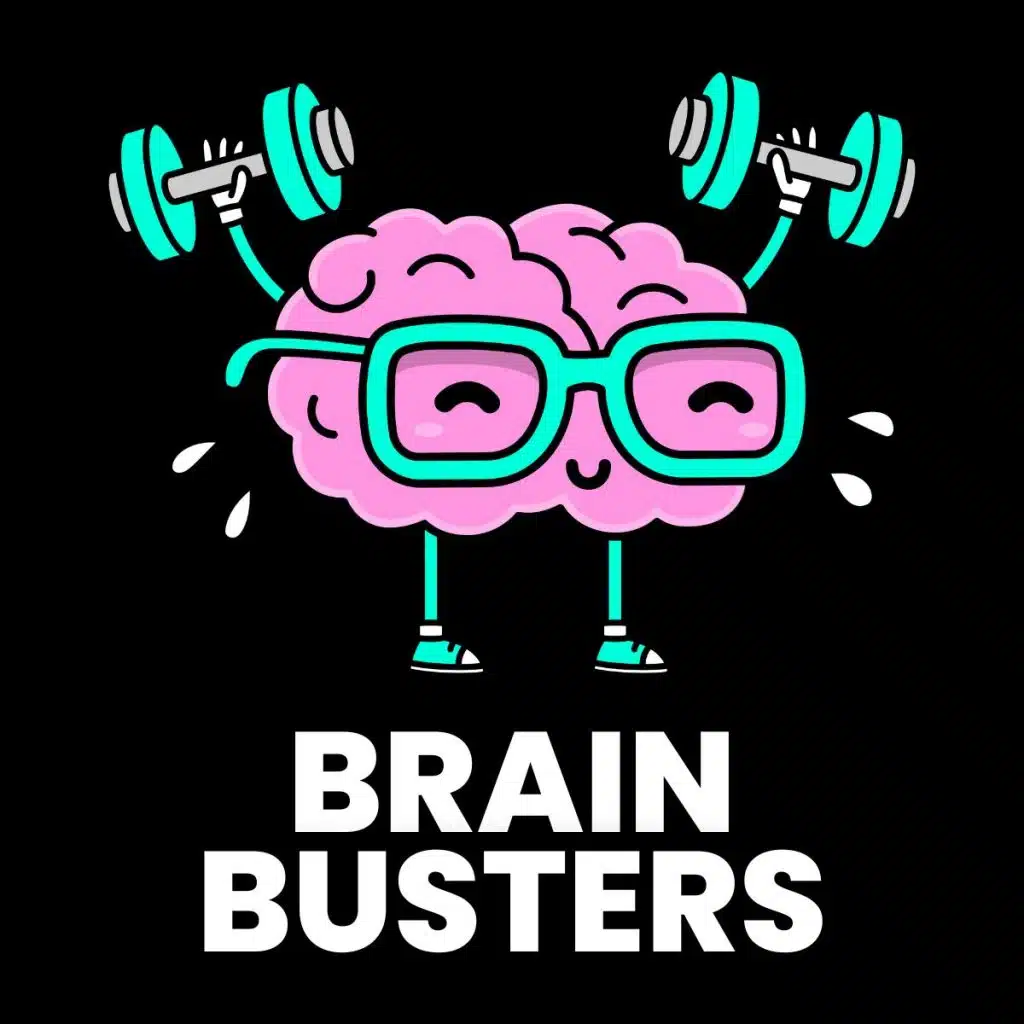 The other day, I was looking for some puzzles to keep my statistics students busy. I had been administering standardized tests all morning, and I was brain dead. It was Friday and they had just turned in their final projects. I was not in the mood to start something new. And, I certainly wasn't going to give them a free period.

A quick google search for logic puzzles led me to a pdf file of Brain Busters. These puzzles are by Ed Pegg, Jr. And, they are fabulous! The puzzles were created for the Japan Airlines' in-flight magazine.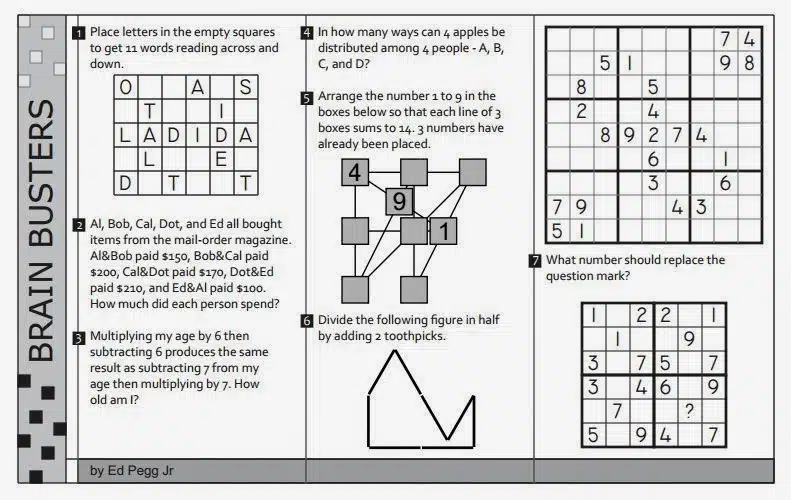 I assigned my students a page of 13 puzzles and challenged them to solve at least five of the puzzles before the end of the class period.
My students did a great job of working together without giving answers to one another. I even overheard a student say, "These are fun!" She kept working the puzzles even after completing her required five puzzles because she was enjoying the puzzle solving process.
Want even more puzzles? Check out my puzzles page!
More Printable Paper and Pencil Logic Puzzles