The awkwardness level in my classroom can reach epic proportions some days. I think this post is proof of that.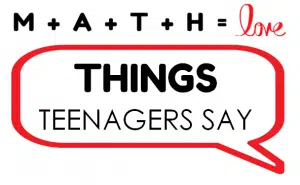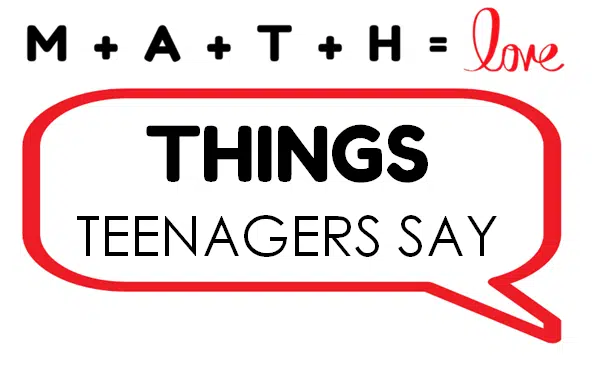 —
Student: How old are you?
Me: Almost 25. Why?
Student: Does this mean you can't be my bae? And, I'm almost 18. It'll be legal soon.
Me: I'm your teacher. I will never under any circumstances be your "bae."
Student: But, I need a Ms. Hagan in my life. I mean you're smart. If we were together, I could work, and then I could come home and you could answer my questions. Like, what are taxes? I need someone just like you in my life. Except you're a vegetarian. And, I'd want to come home to a steak sometimes. I'd come home from work and ask
what was for dinner. And, you'd be like "Salad, honey."
Me: This is officially the weirdest conversation I have ever had with a student. Thanks.
Student: Now, imagine you were a high school version of Ms. Hagan. You know you'd be interested in me! You would. Wouldn't you?
Me: Ummmm….I'm going to go back to grading papers. And, you're going to go back to working on your homework assignment. And, we're going to pretend that this conversation never happened. Okay?
#mostawkwardconvoever
—
Me: What is the only number which is spelled in alphabetical order?
Student: Pi
Me: Pi is not spelled in alphabetical order.
Student: Yes it is! Oh wait. I forgot. Pi would be in alphabetical order if it wasn't for the e.
—
Can we name your aloe vera plant undefined? Some of its leaves are vertical.
—
Student: Oh, do you mean that one A-Town that's down by Antarctica?
Me: Australia?
Student: Yeah. That's what it's called.
—
You can give us homework AFTER football season.
#NiceTry
—
While writing down something a student said for a future Things Teenagers Say post…
I know what that means. You're going to put that on your computer thingy.
I guess the word blog isn't in their vocabulary???
—
Homework gives you eye cancer.
Oh really?
—
You're an algebra teacher who doesn't eat meat. You have nothing to live for.
—
Ms. Hagan wants to cut off our heads and put them on stakes in her front yard.
Where did that come from?
—
Stop it! You are possessing the lights.
—
I'd set you up with my uncle, but he's in jail.
#NoWords
—
Student: There are two states that he cannot pronounce.
Me: And, what two states are those?
Student: New Zealand and Tennessee
Me: Ummmmmm…one of those is a state. The other one is a country.
—
Me: What do you call it if the fraction has been flipped?
Student: Abuse.
—
Student: Ms. Hagan, you made my brain hurt today.
Me: Good! That means I'm doing my job!
—
Me: What would we multiply the numerator and denominator by to get rid of the radical in the denominator?
Student: Freedom. We would multiply by freedom.
—
Somebody spit their gum out on my desk, and I don't want to get ebola.
—
Ms. Hagan, maybe you should work at Lambert's so you can learn some throwing skills.
—
Student: Ms. Hagan, what was your good thing this weekend?
Me: Well, I went to Oklahoma City on Saturday. And, I got to spend all day doing math; it was fabulous!
Student: Have you ever thought of maybe getting a husband? Or children?
—
Can we take a field trip to a slaughterhouse?
—
Normal sharks are the size of a school bus.
—
What would you do if someone put a raw pork chop on your windshield?
—
Me: *Rings Bell*
Entire Class In Unison: You should not be talking.
Apparently I may say that a little too often…
—
Male Student: I have a good thing.
Me: Okay. What is it?
Male Student: [Female Student], I have a serious question to ask you.
<Very Awkward Pause>
Male Student: Would you go out with me?
<More Very Awkward Silence>
Moving on…
—
Student 1: Did you find any dead animals this weekend?
Student 2: No, but I did find a random man sleeping underneath my house.
—
Ms. Hagan, every time I see math, I think of you. Awwwwww… #thatspresh
Recent Volumes of Things Teenagers Say