This finding the inverse of a function foldable was inspired by @druinok's post from February
Last year, my Algebra 2 students really struggled with the concept of an inverse. So, this year, I decided to start talking about inverses very early in the school year. This will allow us to revisit the concept over and over as we explore different types of function in a much more in depth manner. By the time the EOI rolls around, my students should no longer be scared when they see the word inverse!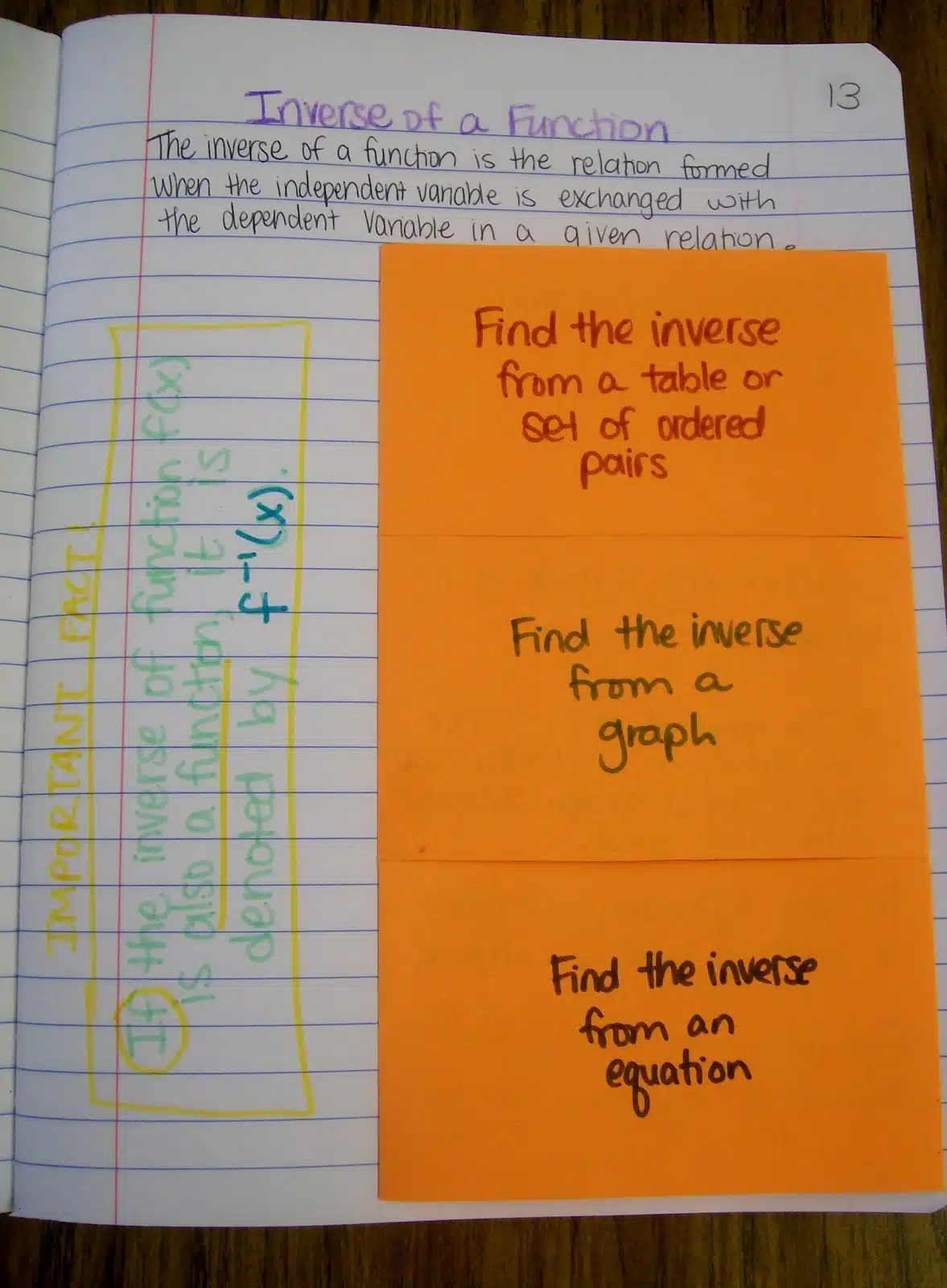 I want my students to be able to find the inverse if they are given a set of points, a graph, or an equation. Since we have only just started exploring functions in general, the examples we went through were quite simplistic. We will explore much more complicated inverses as the year progresses!
A lot of my students were terrified when I told them that we would be learning about inverses. By the end of the lesson, they were amazed that inverses were actually quite easy.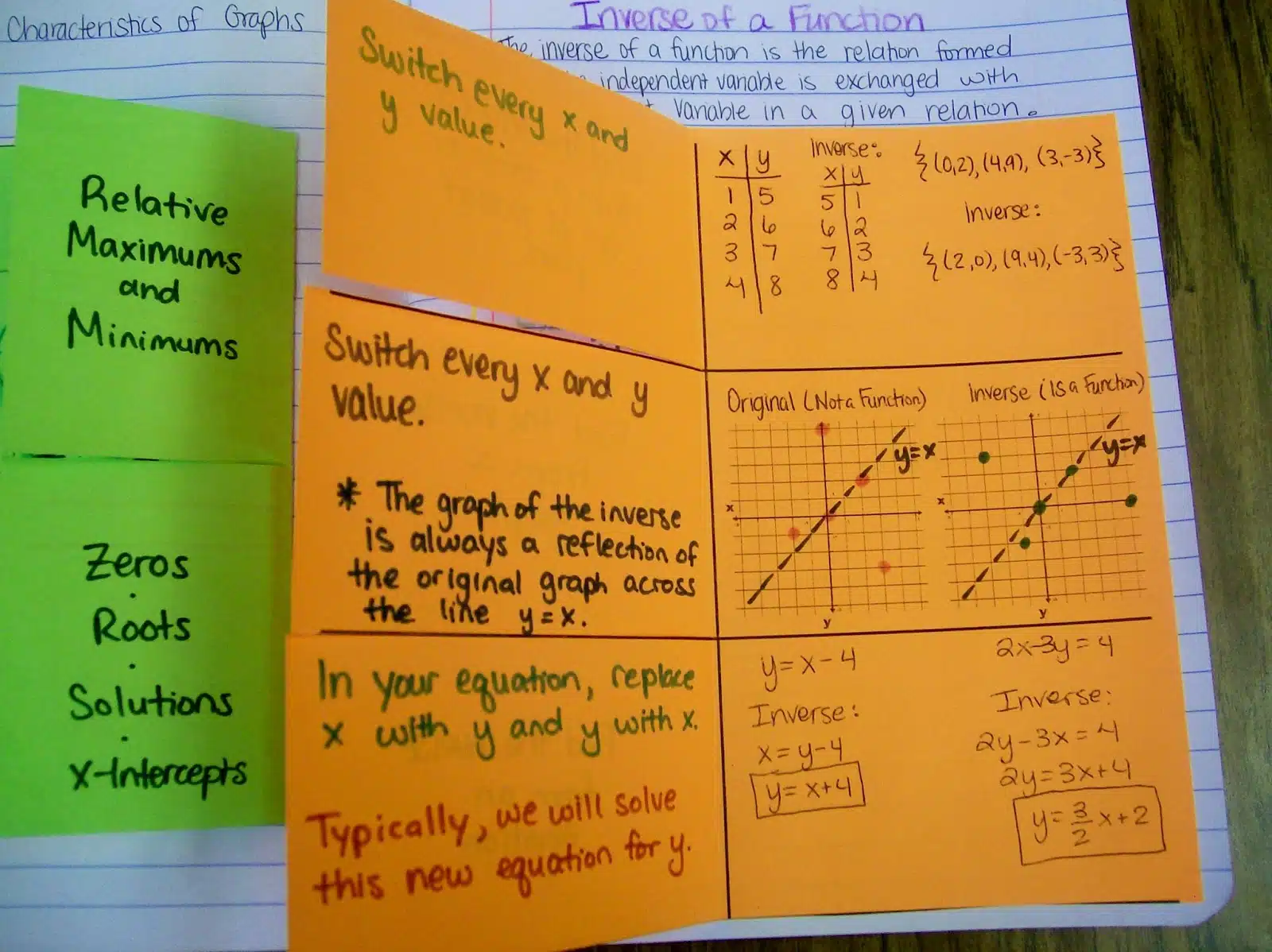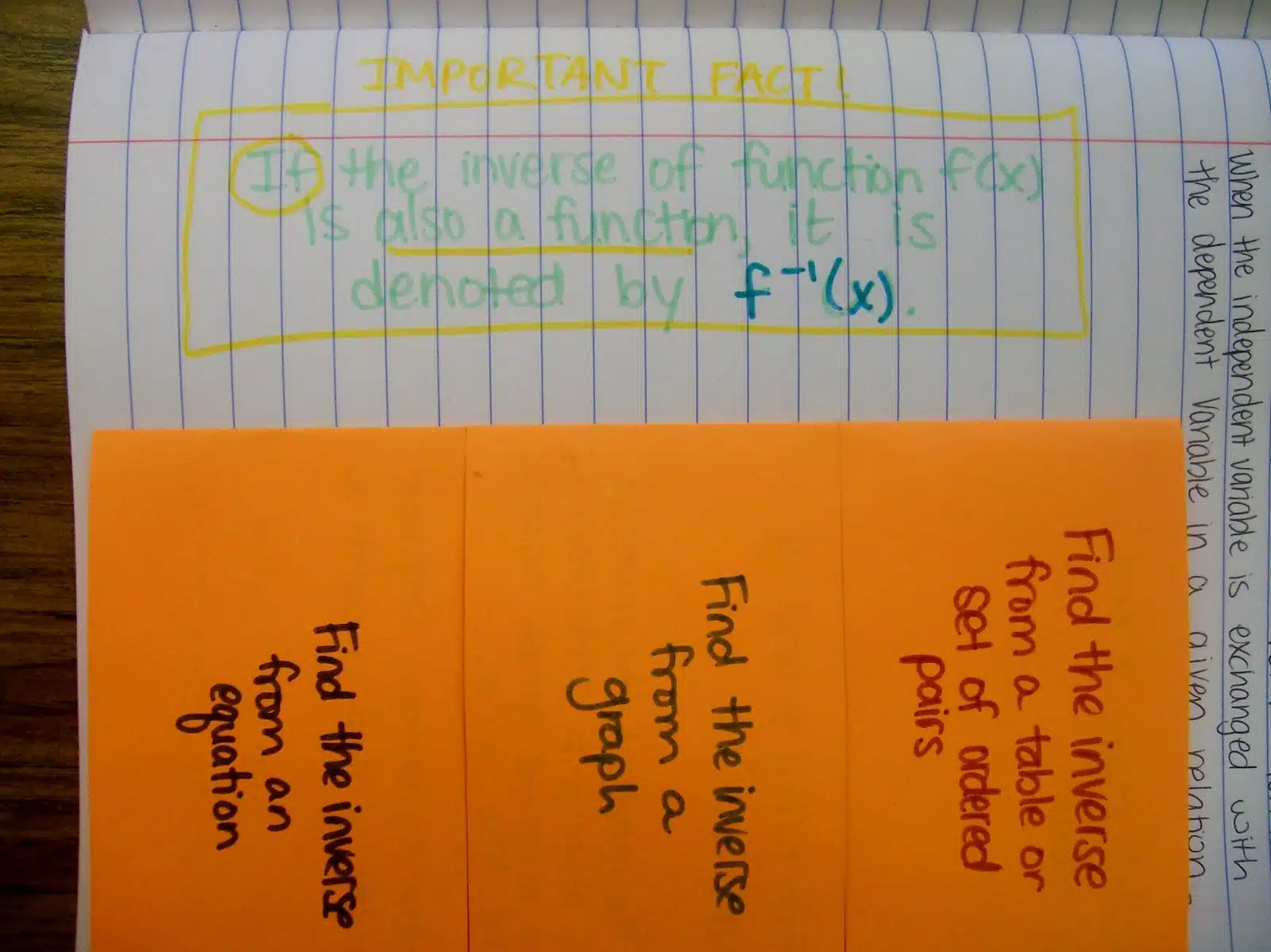 Alternate Format
In subsequent years, I slightly switched the format of this inverse foldable.